Which US Sportsbook Has the Best Bonus Policies? Four Recommended Sites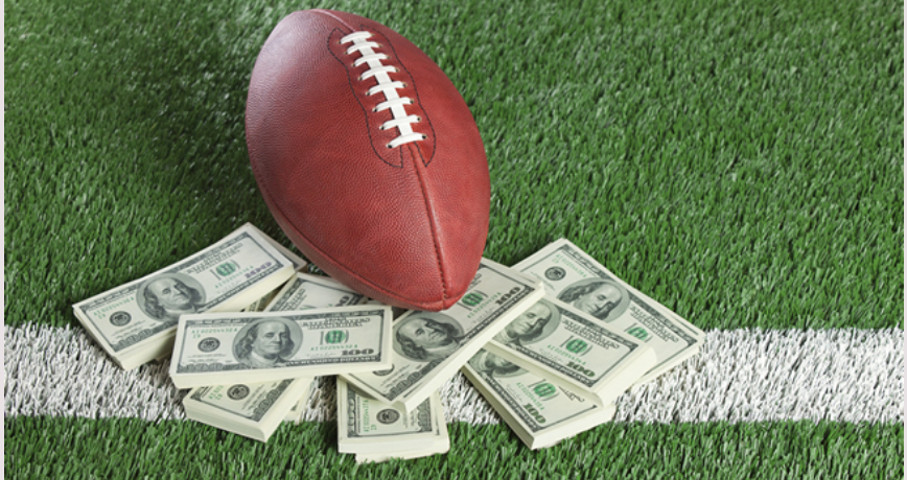 What is the first thing you look at when you are thinking about signing up for an Online Betting site? We're guessing if it isn't the odds, it is the bonuses.
You may be wondering which US sportsbooks have the best and most exciting bonuses. While we would focus on that if we could, bonus offers frequently change or expire, and we want to help you by providing you with more lasting information on US sportsbook bonuses.
So in this article, instead of focusing on specific bonus offers, let's compare the different bonus policies at some of the top recommended US sportsbooks.
Keep in mind that while bonus terms and conditions may not change all that frequently, they are still subject to change. Hopefully, the information in this article will remain evergreen for some time, but you should always double check the bonus policies at a given site when you open an account there.
Why Are Bonus Policies Important?
A lot of bettors don't take the time to read bonus terms and conditions. We would hardly blame you for checking a box that says you have read them and pressing on without giving them a glance. This is something that a lot of us do everyday on one website or another.
But the bonus terms and conditions are important for a few different reasons:
They impact your withdrawals

The majority of sport betting bonuses include rollover requirements. Meeting these requirements are necessary to withdraw the bonus amount and/or your winnings. The lower the rollover requirements are, the easier it is to make profitable use of your bonuses and withdraw in a timely manner.

Bonus policies also impact that the consequence will be if you attempt to make a withdrawal before meeting the rollover requirement

Usually, you forfeit both the bonus money and your winnings in these situations, but there can be variations in these rules.

They might influence what you wager on

Sometimes, you can only work toward the rollover requirements for a specific bonus by wagering on a specific sport or event. For instance, if you grab a sports bonus and wager on horse racing, on some sites, those bets will count toward the requirements and on others, they will not.
Bonus policies may restrict promotions to certain regions. Even if you are a US customer, if you are based overseas, this could prevent you from claiming some offers.
When you wager without awareness of bonus terms and conditions, you can run into unexpected frustrations.
At pretty much any website, you can expect the terms and conditions for bonuses to be somewhat restrictive. But they are definitely more favorable at some sites than they are at others.
Let's go ahead and compare bonus policies now for some of the best US sportsbooks.
You are going to read about all kinds of bonuses going on here. This is just a quick rundown of the examples you're about to see! Click on any of these names to be taken directly to the site you'd like to visit if you're just ready to go!
Bovada
– Get a 50% Bonus of up to $250.
BetOnline
– Get a 50% Match Bonus of up to $1000.
BookMaker
– Get a 15% Match Bonus of up to $600 for use in their sportsbook.
Xbet
– Get a 50% Match of up to $300.
Bovada

There is perhaps no other US sportsbook as well known as Bovada. If you've heard of just one sportsbook online which accepts USA customers, Bovada is probably it.
Bovada offers action on a huge range of sports, and has a $1 minimum wager size. So no matter the size of your bankroll, you can open an account and have some fun there.
Bovada Bonus Policies
Bovada lumps some of its bonus terms and conditions in with its general terms of service.
Cash-Out Limits for No-Deposit Bonuses
Here is the language which pertains to bonus fund withdrawals and rollover requirements for no-deposit bonuses:
"4.9 Withdrawal of Bonus funds. Unless otherwise stated in the particular rules applicable to individual Activities, Games or Bonus promotions, any bonus funds that are credited to your Account (whether as a result of a prize, promotion, redemption or any other reason) shall be subject to rollover requirements before such bonus funds (and any associated winnings from such bonus funds) can be withdrawn. Unless otherwise stated in the bonus terms, no deposit bonuses under $100 will have a maximum cashout amount of $125, and no deposit bonuses over $100 will have a max cashout equal to 1X the bonus."
So, to sum this up:
Cash-out maximum of $125 for no-deposit bonuses under $100
Cash-out maximum equal to 1X the bonus for no-deposit bonuses over $100
How high are the rollover requirements? Bovada sets these for each individual bonus and promotion, and lists them under that promotion on its individual page. So we will look at an example shortly so you can see what a typical Bovada bonus is like.
Bonus Abuse
Like any other sportsbook that wants to protect itself, Bovada has a policy against abuse as well:
"6.8 Abuse of Bonus Programs. Bonus programs are intended for recreational bettors only. Professional players or players considered, in our sole discretion, to be abusing the bonus system by any means may have bonuses revoked and be subject to further sanctions. Bonus abuse may be defined as (but not restricted to) clients cashing out for the purpose of re-depositing, depositing on top of an existing balance, or referring new accounts that they are using themselves. Sanctions may be in the form of increased rollover requirements or loss of bonus privileges altogether for the offending Account as well as any linked Accounts. We reserve the right to restrict eligibility for special offers and bonuses when necessary. This includes (but is not limited to) placing geographic restrictions on match bonuses due to bonus abuse."
These terms are pretty basic. So long as you are not trying to game the system to collect more bonuses than you are allowed, you will probably be just fine.
Bovada Bonus Example and Rollover Requirements: $250 Welcome Match Deposit Bonus
Because Bovada lists its rollover requirements for each promotion individually, we need to look at an example. The $250 match deposit bonus for newcomers is a good example as it has been around for a while and will probably be around for a while more.
This welcome bonus can only be claimed once on your first deposit. It is a 50% bonus up to $250.
You are allowed to use the bonus to wager on sports, horse racing or casino games. But the rollover requirement is different for the sportsbook than it is for the casino side of the site.
If you wager on sports or horse racing with the bonus, the rollover requirement is 5X.
If you use the bonus to play at the casino, the rollover requirement is 30X.
If you fail to meet the rollover requirements, and you attempt to make a withdrawal, the linked page says, "all bonus funds AS WELL as any money earned by wagering the bonus will be forfeited."
For both of the rollover requirements above, that is for the amount of the bonus and your initial deposit combined.
Bovada adds, "Rollover in our Sportsbook, for winning wagers, will be determined by the lesser of your risk or win amount at the time of wager settlement; for losing wagers your risk amount will be credited to your rollover contribution."
Further, Bovada states that this particular welcome bonus is only for US-based customers.
Incidentally, if you want to play at the casino, you should note that live dealer games do not count toward meeting your rollover requirements.
While there is a bonus terms and conditions page on Bovada (which was difficult to locate), it seems to focus on the casino end of things, not on the bonus terms for sports betting.
Some other Bovada bonuses which are currently available include:
$750 bitcoin sports welcome bonus
$3,000 casino welcome bonus
100% poker welcome bonus
$3,750 bitcoin casino bonus
The Bottom Line:
With a rollover requirement of 5X, Bovada is offering some competitive rewards. Turnover requirements are higher on some other sites.
The other plus about Bovada's bonus policies is that you are allowed to use the bonus on a wide range of sports as well as horse racing.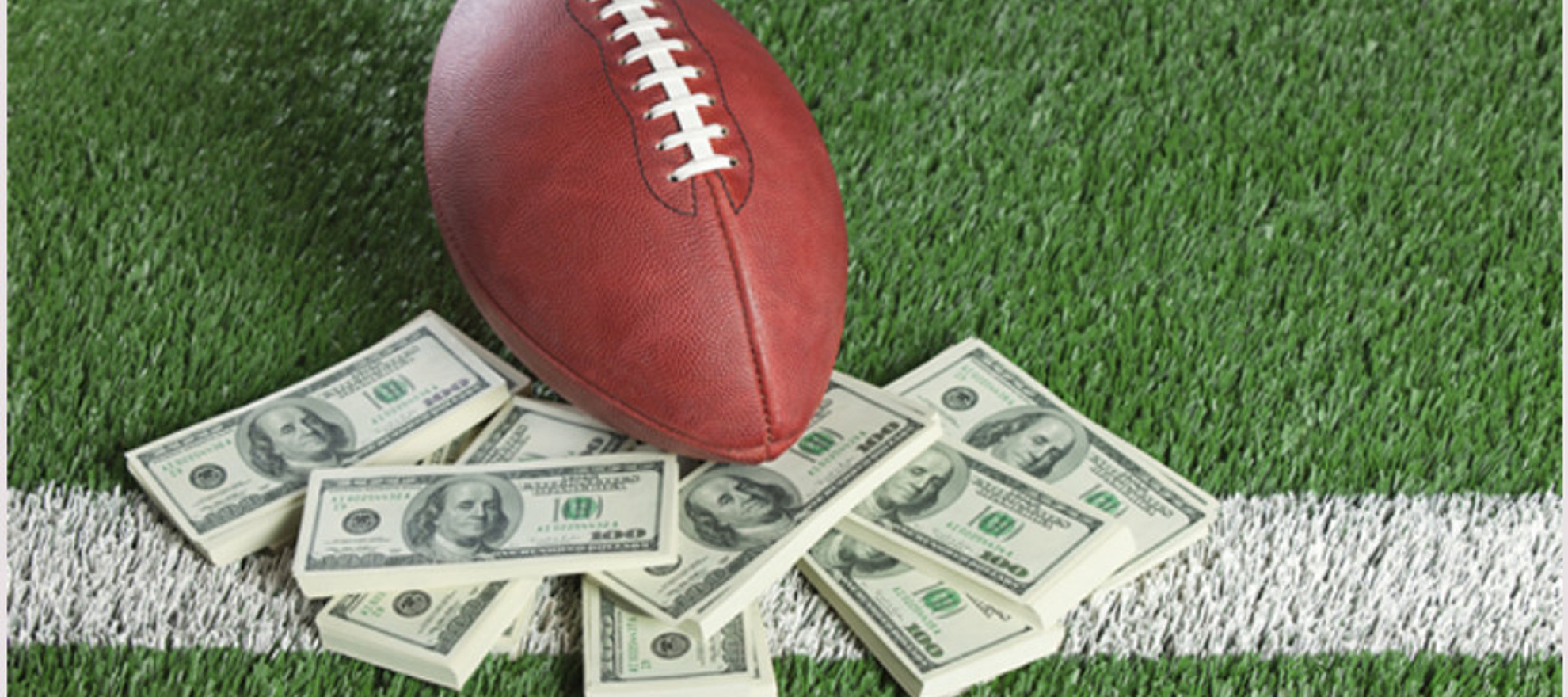 BetOnline

Another major player in the world of online casinos that accept US customers is BetOnline. No matter what state you live in, you can sign up for an account on this quality, reputable betting site. BetOnline is a particularly good choice if you are looking for high betting limits. Even with those high limits, however, the minimum wager is just $1. Like Bovada, they also are renowned for offering a large selection of sports.
BetOnline Bonus Policies
If you click on the "Terms & Conditions" link at the bottom of the BetOnline website, you will find yourself looking at a very short screen full of very basic policies. These focus closely on bonuses and promotions.
Rollover Requirements
From that brief "Terms & Conditions" screen, here are the relevant points –
A MINIMUM deposit of $55.00 is required to qualify for the bonus
You will receive a 50% bonus on your qualifying first deposit only
Deposits via Skrill and Neteller do not qualify for this bonus
The maximum bonus per deposit is $1,000
There is a 10x (ten times) rollover requirement associated with this promotion
In order to receive a bonus you must use promo code BOL1000 in the cashier while making your deposit
Players residing in Russia, Bulgaria, Greece and Serbia do not qualify for the bonus
You must use any existing free plays already in your account before claiming any new free plays
This promotion is nontransferable
The free plays you earn are for the sportsbook. They cannot be used in the Racebook, Casino, Poker or Live Betting
Naturally, these are not all of the important terms and conditions for the website. It turns out that most of these are filed under another page titled "General Rules".
On this page, you can find lengthier rules governing bonuses and free plays.
Much of this page focuses specifically on the casino end of things, but here are some important points regarding sports betting bonuses:
"Minimum rollover requirement for both Sports and Casino bonuses are defined as [deposit + fees + bonus] multiplied by [required rollover].
The maximum bonus is $1,000.00. And a minimum deposit of $50.00, regardless of deposit method, is required to qualify for the bonus.
10. Other promotions are offered from time to time which require higher rollover requirements. These requirements must be adhered to prior to any withdrawal request."
What happens if you fail to meet the rollover requirements? This seems to be answered most clearly in an example given in the General Rules:
"For example, if you deposit $1000 and your fees are $15, BetOnline will credit your account the full $1015 + $250 Free Play Deposit Bonus. So, if you have a ten-time rollover assigned for that deposit bonus, you must roll the entire amount (e.g. $1015 + free play) ten times. Thus, to receive a payout without forfeiting anything you won from your bonus, you must first cover the rollover amount (e.g. $1015 + Free Play times ten)."
So, if you attempt to make a withdrawal before you meet the rollover requirement, you will end up forfeiting both the bonus and anything you won using it.
Additionally, this is a site which offers re-deposit bonuses. If you want to claim any re-deposit bonus, you must not have any existing bonus balance or any free plays you have not used yet. You also cannot have any unmet rollover requirements, and must not have received a payout within the past 14 days.
Bonus Abuse Policies
BetOnline mentions the following policies to prevent bonus abuse on this same page:
"If any pattern of "recycling" or "churning" ('money being withdrawn and redeposit in effort to accrue bonuses') all bonuses and winnings from said bonuses will be removed from account without notice.
Bonuses are for recreational players. BetOnline reserve the right to deny and/or cancel bonuses and/or winnings from said bonuses if management determines a player to be non-recreational or part of a syndicate."
Free Play Limitations
Also in the General Rules, you will find policies which pertains specifically to free plays.
You cannot use free plays to wager on all sports. You can only use them on the following sports:
Football (NFL / NCAA / CFL / ARENA)
Baseball (MLB)
Basketball (NBA / NCAA / WNBA)
Hockey (NHL)
Golf
Soccer
Following that, the page lists detailed restrictions involving specific types of wagers and odds. I recommend clicking through and reading these for yourself in detail. Also note that there is a 30-day expiration period for free plays and bonuses.
If you claim a free play, the exact rollover requirements for it will be listed within its individual terms and conditions.
It is impossible to claim the value of the free play itself, but if you meet the rollover requirements, the free play winnings are yours.
It is also important to note that if you claim both a match deposit bonus and a free play, you need to meet the rollover requirements for both before you can withdraw winnings that you accrued using either.
Finally, if you are from any of the following countries, you cannot claim promotions at BetOnline:
Albania, Armenia, Azerbaijan, Belarus, Bosnia, Bulgaria, Croatia, Cyprus, Egypt, Georgia, Greece, Hungary, India, Kazakhstan, Latvia, Lithuania, Macedonia, Malta, Moldova, Nigeria, Poland, Russia, Serbia, Slovakia, Slovenia, Taiwan, Ukraine, Vietnam.
BetOnline Bonus Example and Rollover Requirements: 50% Welcome Bonus
If you decide to deposit with a regular fiat currency like US Dollars, you can receive a 50% match bonus up to $1,000 on your initial deposit.
The terms for this specific bonus match those we have already gone over. You need to deposit a minimum of $55, and the rollover requirement is 10X.
Some other BetOnline bonuses available as of the time of this writing include:
100% 1st Time Crypto Bonus
35% Crypto Reload Bonus
25% Sports Reload Bonus
100% Poker Welcome Bonus
100% Casino Welcome Bonus
The Bottom Line:
BetOnline has some nice bonuses, but there are a few detractors in the policies in comparison to those at Bovada:
Rollover requirements are higher. Whereas they are 5X at Bovada, they are 10X at BetOnline
You cannot use the sports betting bonuses at the racebook
BetOnline mentions a number of geographical restrictions when it comes to claiming their bonuses. While there are probably similar restrictions on other betting sites as well, BetOnline does seem to emphasize them more than most. If you spend a lot of time traveling abroad, it is possible that this could be an inconvenience to you
Even with those limitations considered, however, the bonus policies that BetOnline are still fair and reasonable. They simply are not as ideal as those at Bovada or the other sites on our list.
BookMaker

If you want to join a sportsbook online that accepts US customers and which has a long, established history, consider Bookmaker. The company that runs Bookmaker has been in business for around 35 years. While there are many reasons to consider wagering at Bookmaker, many punters appreciate their speed and flexibility with withdrawals.
Bookmaker Bonus Policies
BookMaker does not discuss rollover requirements in its general terms and conditions, but does have a separate set of articles to discuss rollover requirements in detail.
This article talks about the rollover requirements which apply if you claim a bonus offer.
Rollover requirements can vary between different promotions, and each are specified with that individual promotion, but this page does specify that the rollover applies to the amount of the deposit plus the bonus.
This page also mentions that you must be wagering on sports other than racing in order to count toward the rollover requirement for a sports bonus.
You should also note that if the combined value of cash and bonuses in your account declines under $5, your rollover requirement is considered to be met. Of course, you cannot make a withdrawal to meet the requirement. The $5 or less rule is only applicable if losses are what brought your balance down.
What happens if you attempt to withdraw money before you meet the rollover requirement at Bookmaker?
According to this page, "On all deposits made at BookMaker, there is a rollover requirement: an amount of betting action you must fulfill before you are eligible to make a withdrawal."
That does make it sound like you simply will not be able to schedule a withdrawal at all, rather than there being some forfeiture of winnings or funds.
If so, that policy would have pros and cons over the one where you can make a withdrawal, but end up forfeiting bonus money and winnings.
Because the language is not entirely clear, it would probably be wise to ask Bookmaker's customer service team about this in specific detail before accepting a bonus.
Bookmaker Bonus Example and Rollover Requirements:
Let's look at an example, namely the general welcome offer available to customers who are depositing US dollars (not bitcoin).
As of the time of this writing, you can receive a 15% sports betting bonus up to $600 along with a 50% casino bonus up to $1,000 on your initial deposit.
An 80X rollover applies to the casino bonus, but thankfully, only a 5X rollover applies to the sports bonus. You can decline the casino bonus if you do not want it.
Although this is not the largest bonus around, the rollover requirement is reasonable.
Other promotions available on Bookmaker as of the time of this writing include:
Welcome Offer (Crypto) 25% Cash (up to $500)
Welcome Offer (Crypto) 50% Cash (up to $500)
Welcome Offer (Crypto) 100% Cash (up to $300)
Reload Gold (Crypto) 15% Cash (up to $600)
Reload Platinum (Crypto) 25% Cash (up to $2,500)
Reload Diamond (Crypto) 25% Cash (up to $5,000)
Reload Gold 10% Cash (up to $400)
Reload Platinum 15% Cash (up to $600)
Reload Diamond 20% Cash (up to $800)
Racebook up to 8% cash rebate
Bookmaker also offers a BetPoints Rewards Program. Whether you wager on sports or play at the casino, you earn these points. You can redeem the points you earn for cash back.
If your account is inactive for a period of 12 months, then your points will expire. The full terms governing this program are laid out in the FAQ.
The Bottom Line:
With its rollover requirement of 5X, the Bookmaker bonus policies are competitive with those at Bovada. Nonetheless, this site is a bit more restrictive in that you are not allowed to use the sports betting bonuses on horse racing.
Xbet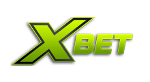 Xbet is a site you can join with a minimum deposit of $20 if you're using bitcoin or bitcoin cash, otherwise you're looking at $45 for the minimum deposit. The minimum bet size is $1. Like Bookmaker, this is a well-established website in part in being run by the same folks that have run other sites honestly and fairly. That's why they're on this list. Truth is, they actually didn't come around as Xbet until 2014.
Xbet Bonus Policies
Bonus terms are discussed in the general rules. To start with, Xbet goes out of its way to emphasize that bonuses and winnings may be forfeit if you provide incorrect contact information.
Along with this policy, there is the customary warning against opening multiple accounts or engaging in other forms of bonus abuse. From the page:
"Bonus abuse may be defined as, but not limited to, clients cashing out for redepositing in new accounts, depositing on top of an existing balance, referring new accounts that they are using themselves, among others."
The default promotion on the site, unless you request otherwise, is reduced juice on a wide range of sports and special events.
If you are serious about making money with sports betting, you should strongly consider this reward over the regular bonuses.
Other types of rewards on the site include new player rewards, reload rewards, cash back, and more.
Xbet takes a somewhat different approach to how it deals with rollover. So, the best way to discuss rollover requirements on this site is to give an example (see below).
Xbet Bonus Example and Rollover Requirements: The 50% Plus New Player Reward
If you prefer a regular match deposit bonus you can choose the 50% Plus New Player Reward for the sportsbook.
To claim this bonus, deposit anywhere from $45-$600. That means that within that deposit bracket, that you can receive a maximum of $300 in bonus funds.
It is made clear on their site that this bonus is only for use with the sportsbook. If you want a casino bonus, that's a whole other bonus.
Now, this shouldn't come as much of a surprise to you or anyone else. That's pretty much the way it's done at almost any other sportsbook/casino you're going to find anywhere.
Now this is also just about like any other sportsbook where you have a rollover requirement attached to it, and in this case, it's 7x.
While that's a little higher than some of the others that will charge 5x, it's not nearly as high as others will try to charge you of 10x.
The Bottom Line:
Of all of the websites we have talked about, Xbet is the one with the most unique approach to how it seems as though it's there to attract the younger crowd, ie; everything is Xtreme, but not in a bad way.
While it would be nice if the rollover requirements were lower (i.e. 5X rather than 7X), that's still not out of reach. Other than that, it's also obvious that they like to keep things simple and clear by prioritizing transparency.
This eliminates concerns involving premature withdrawal attempts with unfortunate results.
Conclusion
All Four of These Top USA Sports Betting Sites Offer Fair and Reasonable Bonus Terms and Conditions
We have now had a chance to compare the bonus terms and conditions at four of our top recommended USA sportsbooks online.
If you want to keep your rollover requirements as low as possible, then we recommend Bookmaker or Bovada.
BetOnline's bonus policies are the weakest of the lot, but still clear and reasonable.
Xbet is perhaps the best at keeping everything nice and clear so that you are able to keep track of your different bonuses and you know when the time comes that you can cash out.
Any one of these websites is well worth joining for its promotions, but we recommend signing up for accounts at all four.
That way, you can claim the unique bonuses and promotions available at all of these high quality sportsbooks.
You also then can shop the odds at all four, boosting your profitability on your wagers.
Have fun, and enjoy your bonuses, free bets and other promotions at Bovada, BetOnline, BookMaker and Xbet!
And One Last Thing Before You Go, Maybe You Have an Interest In One Of These Posts As Well –
UPDATED
November 10, 2020