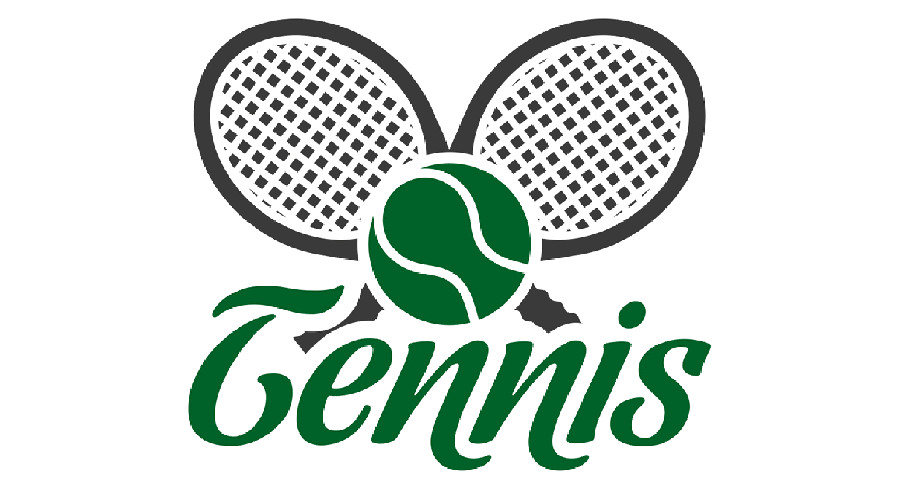 Tennis betting sites give you an opportunity to wager on high-profile tennis players and the outcomes of major tennis tournaments like Wimbledon or you can place a bet on the US Open. You'll be able to put your money behind Nadal, Federer, Djokovic, Thiem, or del Potro. You can also handicap the French Open, Aussie Open, or U.S. Open. In addition, a lot of bettors are unaware that tennis matches take place year-round. That means while basketball, football, and baseball wind down their respective seasons, betting on tennis never ends.
Here's another secret: the betting lines on tennis and Wimbledon are often less "efficient" than the lines on the sports mentioned above, like football or baseball.
Whether you're wagering on heads up matches and score bets, or more exotic fare, such as "overs" and "unders" and prop bets, there's a lot of money to be made if you bet on tennis matches.
Bovada Sportsbook Bovada Sports Betting – Bovada is one of the most trusted names in online sports betting. They've been in operation for years and have attracted a loyal customer base. In addition to their sportsbook, they offer a full-fledged casino, racebook, and popular poker room. When you're ready to bet on tennis matches, you can place totals, round robins, parlays, teasers, and other exotics. Use bovada bonus code "130347" to grab a 50% deposit up to $250.
If you know your players, you stand a good chance to profit betting on tennis matches.
On this page, we'll briefly describe the most common types of tennis bets you'll see at the top-rated tennis betting sites. We'll also share a few tips you can put to immediate use to improve your results. Lastly, you'll learn how to identify the best websites to bet on tennis games.
Overview Of Tennis Betting Types
Below, we've listed the most common types of tennis bets offered by the major online sportsbooks. These are the bets that consistently draw the most money.
Tennis Moneyline Wagers

Every tennis match has a line that reflects the handicap on the favored player. You can bet on the favored player and "give" points based on the handicap, or bet on the underdog.

"Overs" And "Unders"

Also called "totals," these are wagers on the combined scores of the players. You can bet on the likelihood that the aggregate score is "over" or "under" the total submitted by the bookmaker.

Parlays

These wagers are less common on tennis matches than on basketball, football, and baseball games. One of many exotic bets, they are wagers on groups of players. Each tennis player in the group must win in order for you to win the parlay.

Tournament Bets

These wagers are exactly as they sound: you can bet on the player whom you think will take the tournament. For example, had you wagered that Rafael Nadal would win the French Open in 2010, you would have won your bet.
Tips To Improve Your Tennis Betting Results
Most of the wagers you'll place at the top tennis betting sites focus on individual players. For this reason, it is critical that you know as much about the players as possible. That includes the surfaces on which they tend to dominate, their injuries, best moves, and their recent standings.
Betting on tennis is different than betting on football or finding a basketball betting site to place some wagers, you've got to know the individual player to make smart tennis bets.
Also, maintain accounts at three or four tennis betting sites so you can compare odds between them. Better odds translate into bigger payouts. Don't assume the odds are consistent across multiple sportsbooks. Check and compare them. The value of doing this cannot be overstated, yet most bettors neglect to do so.
Another tip: as you would expect, the major tournaments draw the most money.
And a lot of it is "smart" money.
That means if you're wagering on the U.S. Open, French Open, and Wimbledon, you had better know your players. Other bettors will and you'll see it in the spreads. On the other hand, the smaller match-ups and tournaments can be a great place to grind a consistent – albeit smaller – profit.
3 Keys To Selecting Tennis Betting Sites
There are a lot of online sportsbooks, which makes choosing between them challenging. With that in mind, we'll give you three suggestions that will all but guarantee you'll enjoy the betting experience.
Deposit Flexibility

The best tennis betting sites offer multiple deposit options. Ideally, you would be able to fund your sportsbook accounts with your credit card. The problem is, a lot of betting websites are unable to process the credit card transactions due to the UIGEA legislation. So, look for an e-wallet option.

Betting Flexibility

Online sportsbooks should offer as many tennis betting options as possible. You should be able to place wagers on major tournaments as well as smaller match-ups throughout the year. You should also have the option to place exotic bets, such as props, parlays, and teasers.

Easy-To-Clear Sign-Up Bonus

Most tennis betting sites offer a sign-up bonus when you register your account and make your first deposit. Don't be seduced by the size of the bonus alone. Check the terms and conditions for the rollover requirements. It does no good to receive an enormous bonus that you'll never be able to clear.
3 "Best In Class" Tennis Betting Sites
With the above tips in mind, we'll get you started with our list of the top 3 tennis betting sites. Each of the sportsbooks below has a reputation for stellar customer service, flexible betting options, and generous bonuses.
The three tennis betting sites profiled above are on our "short list" because of the experience we've enjoyed at each. But your own experience should be the last word. Take a few minutes to visit each site, register your accounts, and start comparing the odds on your favorite tennis players. Just click on the name of any of these sites and be taken over to a page to take a look at the ongoing bonuses and promotions happening at each of these sites!
We can go ahead and ignore the fact that Bovada is probably our favorite as far as the sites go that we personally use. Just looking at the site as a whole, Bovada is pretty much whatever you could want in an online sportsbook. They'll have the odds ready for you to go from Tennis to Football to Baseball to just about anything else you could think of.

Joining Bovada right now could net you a bonus of $250 just for use in the sportsbook if you use our exclusive code, 130347!

BetOnline is another great choice as far as an online sportsbook that accepts US players and has many deposit options available for those players. (Players from other countries are allowed as well!)

If you happen to use bitcoin, use the code CRYPTO100 when making your deposit for a 100% match bonus. If you're not using bitcoin, that's okay. Just use the code BOL1000 and still get an extra 50% match added to your account immediately!

MyBookie is a lot of fun, and boy do they love tennis. Possibly as much as you do. Their lines are posted nice and early for you to take a look at and get your wagers all ready to go.

How early? As I type this, it's August 19th, 2019. You can currently place wagers on the French Open, taking place on June 6th of 2020. Go Nuts!
UPDATED
September 24, 2020