Cloudbet Promotions and Bonus Offers – September 2023
UPDATED
September 25, 2023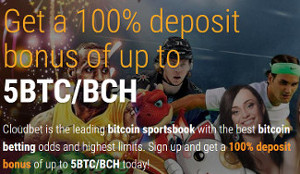 Digging around on the Internet, one is able to find that the team and management behind this Sportsbook/Casino have been around for decades doing their thing, and apparently doing it well. Cloudbet is very clean, very smooth, well built, and just all around quick and responsive. For a great full review of the site, check out what the folks over at GoodSportsBooks had to say during their review.
This is a bitcoin only Sportsbook. If you need any help with using bitcoin you can take a look at the bottom of the Cloudbet home page. They have a pretty good "how-to" down there to get you started.
Also, one more thing, did you know that Cloudbet has actually lowered their minimum stakes? Yup. You can now wager as little as 10 satoshi! That's only good news and more bets for you!
There is some bad news to get out of the way. Players from the US, UK, Hong Kong, and Singapore are not welcome. Sorry folks, that's just the way it is, nothing we can do about it. Moving on, we can still talk about the great deals and promos going on over there!
Those of you that have been with us for a while may have noticed something. You may have noticed that it looks as though this page hasn't been updated for a while. Not true! We update these pages very often! Sometimes the sportsbook in question doesn't update their offers. Cloudbet is one of them – but when you can match up to 5BTC, do you need more!?
Screenshots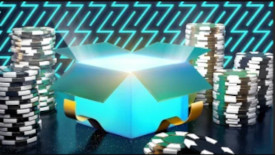 We're pretty sure that an incredible 5 BTC is among the largest Welcome Bonus you're going to find anywhere, and that's exactly what you'll find over at Cloudbet!
The new players over at Cloudbet can get themselves an amazing 100% Bonus of up to 5 BTC on their initial deposit!
And don't worry, if you've got other cryptos that are accepted by Cloudbet, you'll still get a monster sized bonus!
Just follow these steps and it's all yours!
Sign up and create your new Cloudbet account
Make your first deposit with any crypto accepted by Cloudbet
Your deposit will be 100% Matched
Start playing crypto games to release your bonus
Your Welcome Bonus will be released by playing the crypto games, for every 150 point earned, an increment of the bonus gets released to you.
To take advantage, there is a minimum deposit required of 0.001 BTC or the equivalent of your chosen crypto.
Your bonus will be reflected directly in your Cloudbet account.
This bonus was published on February 6, 2023
All Aboard The Money Train!
Bet 50, Get 50!
Money Train 4 is your ticket to join the bandits on their last thrilling ride across the reels in a game brimming with more than 20 features, explosive feature combos, and a staggering max win of 150,000x your stake.
Brace yourself for a gaming experience with more grit than ever before!
Just place bets on any Money Train or Money Cart series slot, with a minimum of €0.20 per round, for a minimum of 50 rounds, to get 50 Free Spins of €0.20 or more on the Money Train 4 slot!
Eligible games include:
Money Train 1
Money Train 2
Money Train 3
Money Train 4
Money Cart 1
Money Cart 2
Money Cart 3
The Free Spins winnings are credited as bonus and must be wagered 25x to be available for withdrawal.
Are you ready to join the gang on their final ride?
Some of the Terms that come with this promotion:
The promotion runs from 00:00 UTC on September 21, 2023, to 23:59 UTC on September 28
Only real money bets of €0.20 or more per bet placed on the participating games count towards the promotion
Participating slots include Money Train 1, 2, 3, and 4; Money Cart 1, 2, and 3 slots
Players who bet 50 rounds on participating slots will receive 50 Free Spins on the Money Train 4 (Relax) slot
The Free Spins have a value of €0.20 per spin
The Free Spins can be accessed from the My account page and your Free Spins are available to use for 24 hours after being credited
The Free Spins are only available on the games specified on the promotion's page and can't be transferred to any other game
Winnings from the Free Spins are created as bonus funds
Bonus funds can be accessed from the My bonuses page and are available to use for 24 hours after being credited
This bonus was published on September 25, 2023
€75,000 Sweet Alchemy Slots Tournament
Win big and claim the top prize of €10,000 in Play'n GO's slots tournament!
Between September 25th and October 1st, play any of the Sweet Alchemy games games:
Sweet Alchemy
Sweet Alchemy 2
Sweet Alchemy 100
And that's it, just play those and you will be ranked on a leaderboard based on your highest win multiplier!
Finish in the top 500 players and get a share of the €75,000 Prize Pool!
Some of the Terms of Service attached to this one:
The promotion runs from 00:01 UTC on September 25th, 2023 to 23:59 on October 1st
Participating players must opt-in to join the promotion in any of the participating games
Bets placed with real money, bonus funds, and Free Game bets also count toward the promotion but jackpot wins don't count toward the promotion
Participating players will be ranked on a leaderboard based on the highest win multipliers of winning bets placed on any of the participating games
The highest win multiplier ('Score') will be calculated using the following formula: If a player spins €10 and wins €50 on game 1, and spins €10 on game 2 and wins €20, then the highest score out of the two games will be recorded as 5 points according to the formula: Win/Bet=Score for game 1 > Win/Bet=Score for game 2
The leaderboard will be visible in the participating games throughout the promotion
The player with the highest Score will be ranked first on the leaderboard
If two or more players finish the tournament with the same number of points, the player who reached the points first will be ranked higher
If a player chooses to play with multiple currencies, they may appear multiple times on the leaderboard, but they will only receive one prize
The top 500 players on the leaderboard will receive bonuses according to the prize table listed in the prizes section of the promotion, which is displayed on the participating games
Prizes will be awarded to winning players within 7 days after the promotion ends
This bonus was published on September 25, 2023
Many casinos offer some sort of Loyalty Club to the members, and Cloudbet is no exception!
At Cloudbet, they're in it to raise the game and deliver to you the best playing experience!
Just bet on sports or play your favorite games in the casino and you'll progress through six loyalty tiers to unlock exclusive rewards!
The tiers you can climb:
Bronze
Silver
Gold
Emerald
Sapphire
Ruby
Every tier will unlock additional benefits, including Free Bets as well as Free Spins!
This bonus was published on February 6, 2023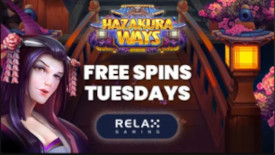 If you're into some Casino action, you'll be into the idea of some Free Spins!
To get these Free Spins, you really don't have to do much at all!
Just deposit €20 or more on Tuesday and the 20 Free Spins are all yours!
Here's how it works:
Make a single deposit of €20 or more anytime between 00:00 UTC and 23:59 UTC on Tuesday.
20 Free Spins will be credited to your account on Good Luck Clusterbuster slot.
Access your Free Spins from the My account page.
The winnings from Free Spins are credited as bonus funds and must be wagered 25 times within 24 hours.
And that's it!
Go get you some!
This bonus was published on February 6, 2023
€200,000 Slots Tournament
You can win your part of an incredible €200,000 in Spinomenal's Into The Universe tournament!
Play popular Spinomenal Slots across 12 rounds, collect points from your gameplay, and win cash prizes!
How to win Into The Universe prizes:
Bet €0.20 or more per round on participating games
Earn points based on the win multipliers of your winning bets
Finish among the top players to win from the prize pool of up to €30,000 per round
And that's it, that's all you've got to do to win yourself some cash, but they're not quite done yet!
You can also earn extra tournament points by doing the following:
Round 1: Receive 100,000 tournament points for free by playing on July 5th
Round 3: Receive 100,000 tournament points for free for playing on July 20th
Round 4: Get 3x points for playing between July 31st and August 2nd
Round 6: Get 2x points for playing between August 14th and August 16th
Round 7: Receive 100,000 tournament points for free by playing on August 17th
Round 10: Receive 200,000 tournament points for free by playing on September 7th
Round 11: Get 2x points for playing between September 18th and September 20th
Round 12: Get 3x points for playing between September 21st and September 27th
What are you waiting for, an invitation?
Here it is!
This bonus was published on July 10, 2023
As you can see above, there just aren't any real "promo codes" at Cloudbet, but still, some incredible deals for you to get in on! Obviously, you may have to wait for certain days of the week to use some of them, but that's okay. It'll give you something to look forward to throughout the week!