$10,000 Winner and Loser Kentucky Derby Contest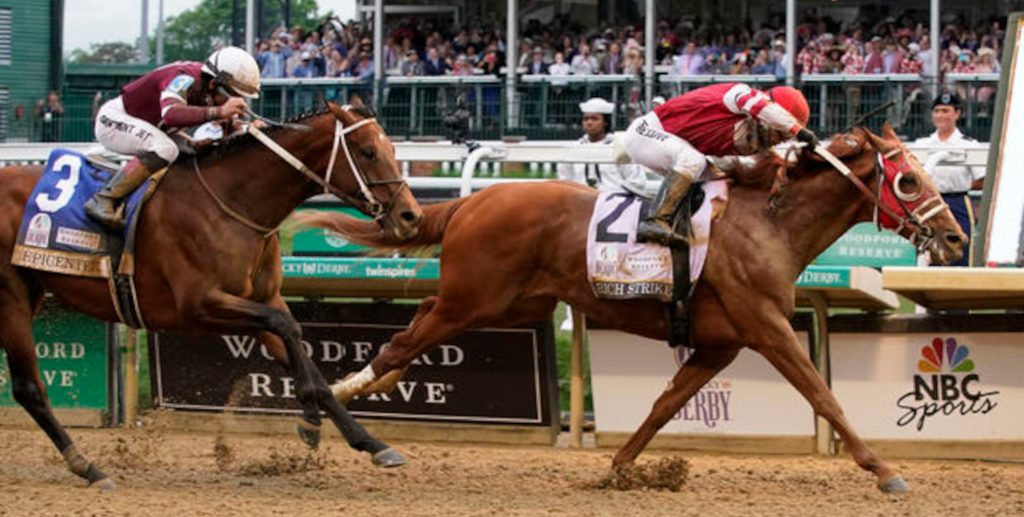 You may think you know a little about Horse Racing. You may even think you know a lot about Horse Racing.
If you're really "in the know" about the ponies, you may even have a hunch or two about the big winner of the Kentucky Derby and if you've done enough homework, you may be right!
That alone can net you some big winnings this Saturday, but let's see just how much you know about the two most exciting minutes in the racing world.
Can you pick out not only the winner of the competition, but also the loser?
If you can manage to pick out not only the winner, but the loser as well, you can win big! Just how big?
How about to the tune of $10,000?
That's right!
Pick out the winner and the loser of the Kentucky Derby this Saturday and you can win your share of $10,000!
Let's get ourselves a look at just how this amazing contest works!
Oh, The Places You'll Go
First off, you're going to need to know where you can go to get in on this contest. Well, there's actually 2 Places for you to take part in this.
The first is BetOnline, and the other is SportsBetting.
We need to tell you about both of them because of the Terms and Conditions you're about to read about, both sites make it very clear that if you go to one of these and take part in this contest, that you get one entry. That's it! However, there is nothing that says you cannot create an account at both sites and get your one entry per site, essentially giving you the opportunity to take part in this twice, doubling your chances to win!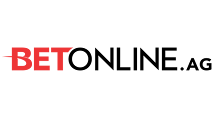 When you create your account at one of these and check them out, you may go to the other and see that the two sites are very, very similar.
You see, both BetOnline and SportsBetting are owned by the same company and operate very much the same. So much so that if it weren't for the color schemes of the two you may think that one was the other if you weren't really paying attention! BetOnline carries a "red" theme while SportsBetting carries a "blue" theme.
While you're taking a look at these sites you will also see that they also carry most of the same bonuses. The Terms and Conditions of many of these bonuses say that you "only get to use them once", blah blah blah, the way most sites do. However, there's nothing in the rules that says that you're not allowed to create an account at both sites and basically get to take advantage of some of these "one time use" promos twice!
In fact, as we talk about the details of this amazing contest, you're going to learn that the Terms, the Rules, the How-To, all of that jazz are identical at both sites. It may seem as though we're talking about just one of the sites here, but the same stuff applies for both of them.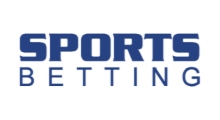 And The Prizes You Can Win
Picking out your winners just right can win you your share of $5,000, $3,000, and $2,000!
So you already know that the point of this contest is to pick out both the winner and the loser of the Kentucky Derby. Pick out both of them and you'll come into $5,000! Let's say that you are able to do that but so do other people. That's when this prize will be divided up amongst the winners.
Let's say that you get registered for this contest and you are able to correctly pick the winner but not the loser. If that's the case you'll still come into $3,000. Once again, if you do it and so do other people, that's when you would end up sharing equal parts of the prize.
Now let's say that you're in the challenge here and you miss picking the winner but you do end up picking out the loser. You'll still walk away with $2,000! As we're sure you have guessed, in the case of multiple people doing this you'll have to share it!
How To Get Involved In This Contest
So are you ready to get in on this, pick out your horses and win some moolah? Let's get on with it!
You really cannot do much without going to create your account. Just click on this link to head over to BetOnline and create your account. Don't forget to take advantage of their $1,000 Welcome Bonus when you make your deposit using the code BET1000!
If you decide for whatever reason you have that you would rather go to SportsBetting, or you just want to take our advice and join both, click on this link. To take advantage of the same $1,000 Welcome Offer over there, use the code SB1000!
Now you've got your account going and you should have used one or both of those codes up there to get yourself some extra money.
Well, it's time to make your picks!
You'll first go to the (you guessed it!) contests page and find this one. Get on in there and make your picks for both the winner and the loser of the big race.
Only official race results will be used to determine the winner and the loser. Take note that your last place pick must cross the finish line. Any horse that gets designated DNF (Did Not Finish) will not apply here.
You don't have a ton of time to get in on this. The race is taking place this Saturday, May 6th! Depending on when you read this, you may have a little time to do some homework to check out who you believe will win as well as who you believe will be heading to the glue factory (We joke of course, calm down PETA)!
Don't forget that the winner of the 2022 Kentucky Derby was a horse named Rich Strike who was NOT a favorite to win, so you are going to want to do your own homework and research here, at least as much as you can if you want to place smart bets!
The deadline for registering for this is 6:30 pm EST on the 6th. If you come in late, tough!
If you decide that you don't like your choices for any reason, you do have until the registration deadline to change your picks!
How To Qualify For A Prize
To actually qualify for a prize here, you must place at least $10 in real-money wagers in the Racebook or Horse Racing Selection for the Kentucky Derby.
So you do have to do that. May as well take the opportunity to make some nice, safe bets on the race while you're there!
Once you have taken care of that, that's it! Sit back and wait for the race to come and go and (hopefully!) win yourself some dough!
Become a winner here and your part of the $10,000 of the Prize Pool will be paid directly into your account as Freeplay Cash with a 3x rollover requirement.
Any Other Terms And Conditions?
Not really, and that's a great thing!
Naturally, any of the normal Terms and Conditions of either site you go to will still be in place.
The only other thing you really have to know is something that we've already touched upon and that's the fact that you only get one entry. That's it so choose wisely! That's where the whole, "You really should be joining both sites" comes into play.
Joining both sites will get you two entries where you can choose to make your picks identical and just go for doubling your potential prize, or you can choose to change up your picks and double your chances. That's something you've got to decide!
Conclusion
And that's really all you need to know to take part in this contest!
It's called "The most exciting 2 minutes in racing" for a reason, you need to go and find out why that is!
Just as a reminder because we want you to fully take advantage of everything that's available to you:
To join BetOnline and get your $1,000 Welcome Bonus there, click on this link and use the code BET1000.
To join SportsBetting you'll want this link and make sure that you use the code SB1000.
And that's it. Go forth, watch the ponies, drink a Mint Julep or two or nine, watch the horses do their thing and have a great time!