2022 NFL Season Promotions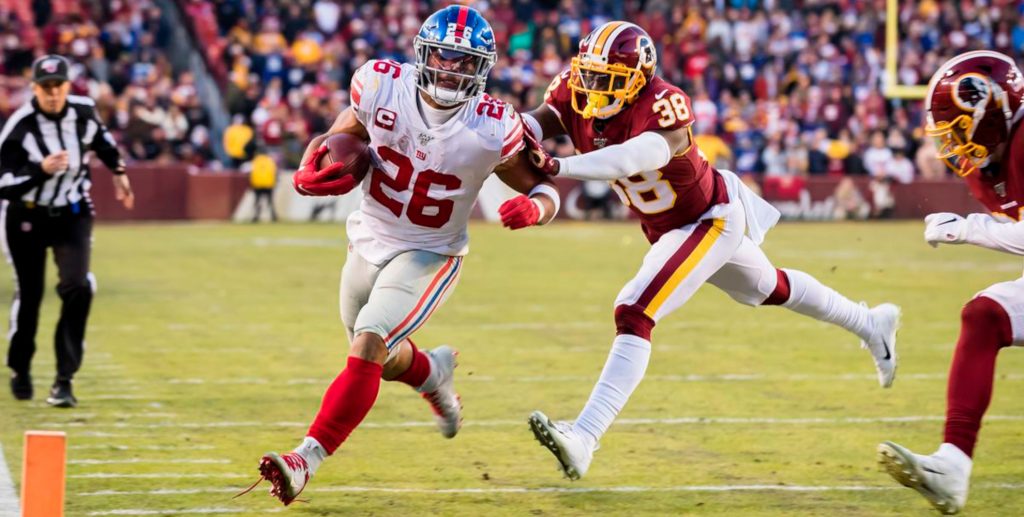 We managed to make it through country-wide pandemics and lockdowns and all that stuff, and we've got great news. Football is back and bigger and better than ever!
Along with your hot wings and cold weather wear, football is here and bringing along all of the promotions that the best Sportsbooks have to offer!
Here in this post, we're going to take a look at the NFL promotions that are currently available to you. That's not to say that there aren't other sportsbooks that will give you an incredible bang for your buck, but we're just going for the NFL-specific promos here.
From bonuses to free bets, from free plays to contests, we've got it all right here.
Nothing else to do but just jump right in and let you take a look to see what's right for you!
BetOnline & SportsBetting.ag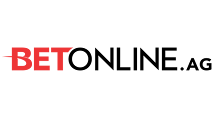 There's a reason we're talking about these 2 sportsbooks at the same time. You see, BetOnline and SportsBetting.ag are actually owned by the same company and you can often find the same promotions at both sites.
Sometimes you may want to take advantage of a particular promotion at one site, which might make it so that you cannot take part in another promo until that one's gone. Here's a way around that! There's nothing in the rules that says you cannot join both sites and still get a couple of bonuses at once!
– Special promotion –
The following Promo and Contest are available at both BetOnline and SportsBetting
As for the current NFL promotions, this is what we're currently looking at:
With this one here you can place a point-spread bet and if the NFL team you back fails to score at least one point, your bet will be refunded up to $50.
There are of course some rules that are going to go with this, so let's check those out.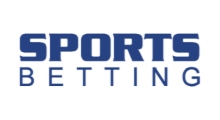 This promotion can only be used once per account, (remember the "joining both sites" we mentioned? This is where it would come in handy!)
This only applies to games in the regular NFL regular and post-season games.
To redeem this you must send an email to either freeplay@betonline.ag or freeplay@sportbetting.ag depending on which site you're going with, along with your account number and the ticket number of the bet you want to be refunded within 24 hours of the completion of the game. Put Shutout Refund in the subject line. Do take note that in case you're going with SportsBetting, that email address is @sportbetting, NOT @sportsbetting.
Once your email has been received, BetOnline or SportsBetting will refund your wager in the form of the free play of up to $50 within 48 hours.
This free play will come with a 6x rollover requirement.
$150,000 Second Chance Contest
This contest starts on Week 5 of the 2022 NFL Season and continues through Week 18, (the post-season is not included) and you've got your chance to win your share of $150,000!
Registration for this starts on September 20th and closes on October 10th at 8:05 pm EST. If you register for this on Sunday the 9th or Monday the 10th, only games on the Week 5 schedule that have not started will be available for selection.
Entries for this are $30 each and you may have up to 25 entries, (additional entries are available at a discounted rate:
One entry = $30
2-5 Entries = $20 each
6-10 Entries = $15 each
11-25 Entries = $10 each
If you do not purchase all 25 entries you can always go back and purchase more until the October 10th deadline.
Now as for how exactly this one is played:
You would select one team to outright win its game each week, any point spreads are irrelevant.
If your team wins, your entry is still alive and you select a team for the following week.
On the chance your team loses your entry is eliminated.
Once you pick a team for a week that team is not available for selection for the remainder of the contest.
The player(s) that have entries that are still alive without selecting a losing team is the $150,000 winner, (if multiple players are still alive they'll split the prize).
The contest will end on Week 18 of the season or if only one player remains.
If a game is canceled or postponed for any reason and the game is not played before the Wednesday in question, both teams will be graded as losers. If you selected either of those teams you will be eliminated, however, your buy-in will be refunded.
Perhaps the greatest thing about that particular contest, is that it comes with NO rollover requirements! You can just take the money and run with it!
You really can't go wrong with either of these 2 sportsbooks. Our advice – join both and take advantage of all you can!
MyBookie
MyBookie is another great choice for the American Punter to go and place some NFL bets.
As far as promotional bonuses, well, there aren't any. They do still have their normal sports betting bonuses like Double Your Deposit or a 25% Bonus on your reload once you're an existing member. You can use these on the NFL but they're not really NFL specific.
They do however have a couple of great contests going on! Let's get a look at these!
–
Contests
–
Click here
to check out any other promotions you can grab at MyBookie!
Yeah, that's right – $350k up for grabs over there at MyBookie!
Here's how this freaking amazing contest works:
Players will select 5 NFL teams per entry, per week. The players that submit less than 5 selections will only be eligible to receive points for the matchups they did select. If a player does not submit their selections for the week they will not receive any points for the week.
The players can submit their weekly pick at any point throughout the week, however, MyBookie will only guarantee the availability of the application until 1:00 pm EST every Sunday.
Selections will save automatically with the odds that are available at the time selections are picked.
Players can change their selections at any time until a game locks after which time it can no longer be chosen.
Every winning selection against the point spread will count as one point on the leaderboard. In the case of a tie, it will count as a one-half point.
The player that accumulates the most points during the contest will be deemed the winner based on their leaderboard position.
There will be some cash paid out to the players that come out in the top 500 places.
As far as how the dough is going to get paid out for this one:
1st = $125,000
2nd = $22,500
3rd = $10,000
4th = $7,500
5th = $5,000
6th = $4,500
7th = $4,000
8th = $3,500
9th = $3,000
10th = $2,500
11th – 15th = $2,000
16th – 20th = $1,500
21st – 30th = $1,000
31st – 40th = $800
41st – 50th = $600
51st – 70th = $500
71st – 90th = $400
91st – 110th = $350
111th – 135th = $300
136th – 160th = $225
161st – 185th = $200
186th – 230th = $125
231st – 280th = $100
281st – 350th = $75
351st – 500th = $50
And that's not all, not even for just this contest!
There will also be 4 quarterly prizes paid out to the players that collect the most points during the quarter.
Prize Pool = $10,000
10 Winners, 1st place wins $5,000
Prize Pool = $12,500
15 Winners, 1st place wins $6,000
Prize Pool = $15,000
20 Winners, 1st place wins $7,000
Prize Pool = $17,500
25 Winners, 1st place wins $8,000
That's a lot of money coming out of there for a contest, especially when you factor in all of those great quarterly prizes!
If you take part in that, don't forget to make all of your picks for the week! You don't want to get into this one just to find out that one week you're not getting any points due to a really simple user mistake!
This one has four parts. The first starts on September 15th and ends on October 10th. The second starts on October 13th and ends on November 7th. The third runs from November 10th until December 5th, and the final part starts on December 8th and ends on January 2nd. This is all assuming that there are no games in delay.
Contestants can participate in this one by purchasing an entry at a fee of $10 per entry. That's not a bad price at all!
The entries can only be purchased with real cash funds and you may purchase a maximum of 10 of them.
This is a "Winner-Take-All" leaderboard contest although if multiple players tie, they'll split the $10k evenly.
There will be four quarterly chances to win and all you've got to do is score the most points in a 4-week period to win.
Week 2 – 5 = $10,000
Week 6 – 9 = $10,000
Week 10 – 13 = $10,000
Week 14 – 17 = $10,000
And finally, How to Play This One.
This contest is based on selecting winning teams against the spread each week of the regular NFL season.
The spread is determined by the odds available at MyBookie.
Players must select five NFL teams per entry, per week. If you fail to submit your picks for the week you will not receive any points.
Players may submit their picks at any point during the week up until 1:00 pm EST every Sunday.
Once a game locks, your selection is confirmed and can not be changed.
If a player removes a selection and then re-selects it, it will go in with updated, current odds.
So there may not be any NFL Bonuses to really speak of over at MyBookie right now, those that love some contest action are going to be pretty excited over the next few weeks as they watch their names climb up those leaderboards toward some cash!
Everygame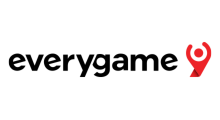 If you're at all familiar with Everygame you know that there's going to be some awesome NFL promos going on.
If you aren't familiar with them, just head on over during pretty much any major sports season and you'll see that they're really good with specific promos, be it NFL, MLB, NBA, or whatever you may be into!
As for the current NFL promos that are available there, let's get a look at them!
– Special promotion –
If you happen to love Casinos as much as Sportsbooks, you'll love Everygame with their 2 different Casinos both with their own promotions!
Yeah, that's right. 4 Free NFL Bets. This is one that Everygame is usually good about putting out every year for a short time and this year isn't an exception.
All you have to do is make some wagers on the 2022 NFL Regular Season and you can pocket a total of 4, $100 Free Bets!
The customers that wager at least $1500 during one of the following sections will qualify for a $100 Free Bet at the end of the section whether they win or lose:
Section One: Week 1 to Week 4 (including October 3rd)
Section Two: Week 5 to Week 9 (including November 7th)
Section Three: Week 10 to Week 13 (including December 5th)
Section Four: Week 14 to Week 18 (including January 8th)
Those that are eligible for this will be sent individual Bonus Bet Codes at the end of each section, and you can only have one bonus active at any time.
The Free Bet does come with an 8x rollover requirement at minimum odds of -200/1.5.
Like many of Everygame's promotions, this is available only for players in North America.
Every Week throughout the Regular NFL Season you can win bet tokens that are all worth up to $100 by predicting the winners of the week's action in this Free Pool Competition!
Look ahead to what you think the week's going to look like, you've got nothing to lose, and you could end the weekend with an extra $100 in your account!
The customers with the most correct weekly picks will qualify for prizes and they'll be informed by a newsletter containing the individual bonus codes to redeem their tokens.
In the case of a tie, winners will be selected randomly.
This Free Bet comes with an 8x rollover with minimum odds of -200/1.5 before a withdrawal can be made, and all of the standard Everygame Terms and Conditions still apply.
The Weekly Prizes:
First Place = $100 in bet tokens
Second Place = $50 in bet tokens
Third Place = $25 in bet tokens
Fourth Place = $10 in bet tokens
Win a Trip to The Super Bowl
This is perhaps one of the easiest contests around not only at Everygame, but anywhere!
Just wager on the Regular Season and that's it! Do that and you're entered to win a trip to Arizona this year for the biggest game of all!
Wagering one dollar will get you into this amazing contest. For every dollar you wager you get another entry. The more you play, the better your chances of winning!
Get lucky and take the winning spot this year and Everygame will get you 2 tickets to the game, they'll pay for your hotel, and they'll pay for your flights.
If there's an easier NFL contest to enter we don't know about it!
XBet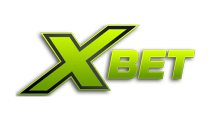 Once again we are looking at a sportsbook that doesn't have any NFL-specific bonuses at this time but there's still an amazing contest going on over at XBet!
It is hypothetically possible to win all of this one and not have to share the big prize with anyone.
It's true! You can walk with all of the dough. Let's get a better look at it!
–
Contest
–
XBet has more of those "easy to play and win" contests going on,
check it out
!
XBet's $10k Survivor Contest
Here with this contest you'll go up against all of the other players and go into survival mode and see just how long you can last!
The gameplay is simple. Just pick one team each week with no spread. If your chosen team wins you will move on to the next week. If your team lets you down and you lose, that's it. You're out!
Making it just a fuzz more exciting, you cannot pick the same team more than once, so choose wisely!
As an added perk to this one, if you happen to be a New Player to XBet you can get yourself a Free Entry into this one!
A regular entry for this is $10 and you may purchase up to 10 entries. If you're one of the aforementioned new players, you may purchase up to 9 entries. That combined with your free entry will give you a total of 10.
If this contest comes to an end with no survivors, the players that were most recently "alive" will split the $10k evenly.
Honorable Mentions
That wraps up the NFL Specific promotions that are available at the sites we directly work with and do our own gambling at. But that doesn't mean that there aren't some places that deserve some mention for any special bonuses or promotions for some sports in general!
Let's take a quick look at some of those!
BetAnySports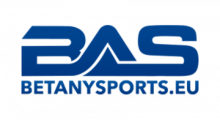 BetAnySports, also known as just "BAS" is a solid choice for any American Punter.
You may or may not remember a pretty awesome site called 5Dimes. Well, things happen and 5Dimes is no more. Now, BAS has nothing to do with 5Dimes or vice versa. However, the software that was running 5Dimes is the same software that BAS is using and they look very similar.
If you happen to miss 5Dimes, BAS may be a new stop on your radar to get some of that nostalgia!
Why Are They An Honarable Mention?
BetAnySports has a constant ongoing promotion known as "Less Juice".
What this is, is the opportunity for you to place bets for less money than normal. The games that are included with the Less Juice program are updated daily and you never know what you may find there. It is entirely possible to hit them up one morning just to take a look at the odds and see that you can get a great deal on your favorite NFL team!
GTBets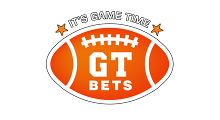 Next on this list is GTBets, sometimes called Game Time Bets.
We want to say that if you are an American gambler there are not a lot of places that can beat GTBets. We want to say that.
The reality is that the list of states that aren't allowed to gamble there is a little on the long side. This is just the way it is, feel free to contact your local lawmakers and thank them for keeping you safe from spending your money the way you want!
Why Are They An Honarable Mention?
For those that do live somewhere that GTBets will accept, man, you are in luck!
It's not really NFL-Specific, but GTBets always has a promotion known as the "Favorite Teams" promotion.
If you decided to take part in this promotion, you would pick your faves from the NFL, the NBA, college football, and college basketball at the start of the season, (you get one team from each). From there, all through the season, you get a free half point on every game!
Once you choose your team, you cannot change your mind until the next season, so choose wisely!
Bovada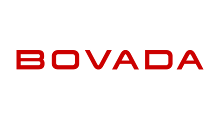 There just aren't a whole lot of lists we can come up with that wouldn't include Bovada.
Why Are They An Honarable Mention?
While there's nothing NFL-Specific going on there right now, that doesn't mean that they're not perhaps the best of the best.
All of the normal promotions and bonuses that are usually available for you to peruse are still there and you could use them for the NFL if you'd like. If football just isn't your thing you are also more than welcome to use them somewhere else!
Hockey Season is right around the corner, just pointing that out!
UPDATED
September 26, 2022