The Best Christmas Bonuses At Everygame

The Best Christmas Bonuses At Everygame, And A Couple Of Others!
'Tis the reason for the season and you already know that the Everygame Sportsbook and Casino are going to be out there throwing out gifts like nobody's business!
As an added bonus, toward the end of this post, I'm also going to bring up a couple of other sites where you can find some holiday cheer in the way of your gambling!
With all of the festivities of the big holiday, I know that you may be pressed for time. There's the wrapping of the presents, there's the putting stuff together, hunting down those 9V batteries that you know you'll need later, the last minute shopping, all that jazz!
You know, come to think of it, the whole thing really might just be a really big hassle!
Lucky for you, I've already put together a list of all of the Christmas Promotions from all of the Sportsbooks and Casinos that I've already been working with for many, many years.
Let's just jump right into the action here and get into it so that you can grab the best of the Seasonal Bonuses and Promotions from Everygame to stuff into your stocking!
Everygame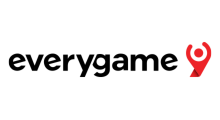 With many themed Promotions going on all throughout the year, you already know that Everygame is going to be killing it with a gift or two for you to grab!
The first one here will be for the Sportsbook portion of their site.
100% Bonus on Your Deposit
Yup. A 100% Bonus for the Sportsbook of up to $100!
You will need a code for this one at the cashier, and that code is 22MERRY100. Just use that code when you deposit and your bonus funds will show up immediately.
To take full advantage of this, try to deposit a full $100 to get all of the extra dough you can as this can only be used once, and when it's gone, it's gone.
Now, this is only good for those customers that are located in North America. Those that live elsewhere, just keep on reading!
As for some of the terms that come with this:
This offer is good from now until January 16th, 2023. The code must be redeemed immediately after the deposit has been made and before any wager has been placed. The sum of the deposit and the bonus must be rolled over 8x at the minimum odds of -200/1.5 before you can use a new bonus or make a withdrawal, and horse racing wagers do not count toward the rollover.
If you are a Canadian customer, any sums that are mentioned will be in Canadian dollars. Also, what's with the love of Tim Horton's? I mean, it's good, I don't know about great.
Now for those that are more into the Casino side of things:
Xmas Fun Where Reindeer Riches Await
Santa sure likes to hog the spotlight, what with his present delivery, but we cannot forget about the real heroes, the reindeer that are hauling him and his fat-self around all night!
There will ultimately be 3 different codes needed here, but I'm going to give you all of them so that you can grab up to an amazing $6,000 in the Casino, but that's not all. Nope, you'll also get yourself 120 Spins for 3 separate slots!
XMASFUN1

Using that code will get you a 75% Match Bonus of up to $1,600 as well as 30 Free Spins that you can use for the slot "Rudolph Awakens"!

XMASFUN2

Next up you'll want that code. This one will get you a 100% Bonus of up to $1,400 as well as 40 Free Spins for you to use with the slot "Rudolph's Revenge"!

XMASFUN3

And you'll use this code last. This one is for a 125% Bonus as well as 50 Free Spins to use with the slot "Santa's Reel Wheel"!
All of the previous bonuses are good until the big show on December 25th, so make sure that you jump on it while you still have the chance!
Now, you must use those codes in just the order I gave them to you, and all of the winnings are subjected to a 10x playthrough.
If you're able, you're going to want to deposit the full amount you can to really take Everygame for some of their cash, but if you cannot, that's okay too! The minimum required for each of these is only $20!
The Everygame Slot of the Month – "Big Santa"
For those that are going to be going back to Everygame, you're really going to want to take part in their Comps Points program, and using this code here will get you some awesome stuff.
First, there's the fact that you will get Double the Comp Points throughout the rest of this month by playing the slot "Big Santa", but as for the code that you can use once, it's 2SOMDEC22. This will get you a 100% Bonus of up to $7,000 PLUS 70 Free Spins for said slot!
This is good for the rest of the year, literally, it's good until December 31st.
For those that cannot really afford to make the full deposit, again, it's okay. The minimum to get in on this is only $20.
The Free Spins that you'll get from this are only for the game Big Santa and all of the winnings from them are subject to a 10x wagering requirement.
Red Dog Casino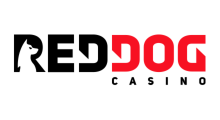 Now there's also a couple of sweet Christmas promos going on over at the Red Dog Casino as well in the way of Free Spins and Extra Money, so let's make sure to check them out too!
If you haven't been to the Red Dog Casino yet, you may want to go and check them out because there are often quite a few promos going on all the time! If you are a dog lover, you'll really want to go and check it out as the site is very heavily dog-themed, and if you're not a dog lover, you'll want to anyway just to get the bonuses. You don't really have to get a dog.
Red the Dog is coming out swinging with the awesome 260% Bonus on your deposit when you use the code PUDDINGPOP with the cashier.
One of the greatest things about this bonus is the fact that you will not be tied to any slot while you're playing with it. You can just make your deposit, get the 260% in bonus funds and go off to play whatever you want!
The only downside is this. While you are playing with your bonus, you will have a $10 maximum bet size. On the plus side, this will essentially force you to get more bang, and more spins for your buck!
The minimum amount required to use this will change depending on just how you want to make said deposit. Here are the different amounts you would need to get your Bonus:
Neosurf = $10
Crypto = $20
Flexepin = $20
Credit Cards = $30
Like many bonuses, you only get to use this once and one time only, so you're going to want to make sure that you deposit all you can to take full advantage of it! If there's a maximum to just how much you can deposit and how much of a Bonus you can get from this, it's not listed! Go crazy!
This does have a maximum payout of 30x the deposit, and the withdrawal requirement of 25x deposit + bonus.
110 Spins for the Slot "Santa's Reel Wheel"
That's right, 110 Spins for use on the slot Santa's Reel Wheel to take your chance on winning some dough to help you out for the holidays!
To use it, you'll have to deposit with the code REELDEAL and you'll get your spins.
It's entirely up to you, but for this one you might want to stick with the minimum deposit required since there's no extra cash, you're just going for the Extra Spins.
As for the minimum deposits required here, they are exactly the same as the other Red Dog Christmas Bonus listed just right above this one.
It's also going to have the same payout and withdrawal requirements as the previous promotion.
3 Other Sites, Same Great Promos
Now, there are three sites that are owned by the same company. These three sites are:
The reason that these three are getting lumped together is because they're all offering the same great promotions just in time for the holiday. As an added little bonus, you do not need a promo code for any of these, rather, you will just click on the "coupon" you want to use while you're at any of those sites and you'll be all ready to go!
Once you go to any of these sites, you will see that these promotions are all "one time use" promos. You may also notice that of the following promotions, there will be a minimum deposit required to take part in these. However, there is No Maximum listed, so go nuts and deposit all you safely can to make sure that you really take advantage here of some Extra Christmas Cash!
There is nothing in the rules or the terms that say you cannot create an account at all three, thereby taking advantage of the bonus a total of 3 times!
So let's see what Spinfinity, Cherry Jackpot, and Roaring 21 are offering up for your personal festivity!
110% Bonus + 20 "Rudolph Awakens" Spins
Yup. An Extra 110% Bonus to go along with your deposit PLUS 20 Free Spins that you can use with the "Rudolph Awakens slot!
If you want to use this coupon at any of these sites, (or all three!), there is a minimum deposit required of $35. Once you're playing you will have a maximum bet size of $10 and there is a 40x rollover requirement.
100% Bonus + 20 "Big Santa" Spins
There's really only one way to make the holiday better, and that would be by hanging out with the big guy himself, the head-honcho of the day, Santa himself!
This one here would get you a 100% Bonus on your deposit as well as 20 Free Spins for use with the slot Big Santa!
The requirements that are attached to this are the same as the previous promo. There's a $35 minimum deposit required, a 40x rollover, and a maximum bet size of $10.
90% Bonus + 20 "Santatastic Spins
You can use the coupon listed just above for the Big Santa slot, but what happens after that? What if you decide that you just aren't done partying with the big guy with his bowl full of jelly?
You will be more than welcome to use this coupon and keep on chilling with the main dude!
This coupon will get you a 90% Bonus on your deposit and 20 Free Spins to use on the slot Santatastic!
As for the terms that go along with this? Nothing surprising here! You'll have the expected, $35 minimum deposit, 40x rollover, and $10 maximum bet size.
Of all of the sites that I work with, those are the Christmas-specific bonuses that you're going to find. They're sure to stuff something under the tree for you!
On that off chance that you really want to go and grab a bonus at one of these sites but you're not really feeling them, or maybe you just aren't feeling the spirit of the day, just click on any of these links to take a look at ALL of the promotions that each is currently offering.
Everygame
Red Dog Casino
Spinfinity
Cherry Jackpot
Roaring 21
And of course, you can also go and take a look at ALL of the sites I work with to see what they're all offering, even the ones that aren't really shoving the day down your throat!
Whether you celebrate Christmas, or any other holiday, or do not celebrate at all, enjoy your day. Enjoy the weekend. Stay safe and as always, good luck with your gambling endeavors!
UPDATED
December 21, 2022