10 Questions to Ask Before Accepting an Online Casino Bonus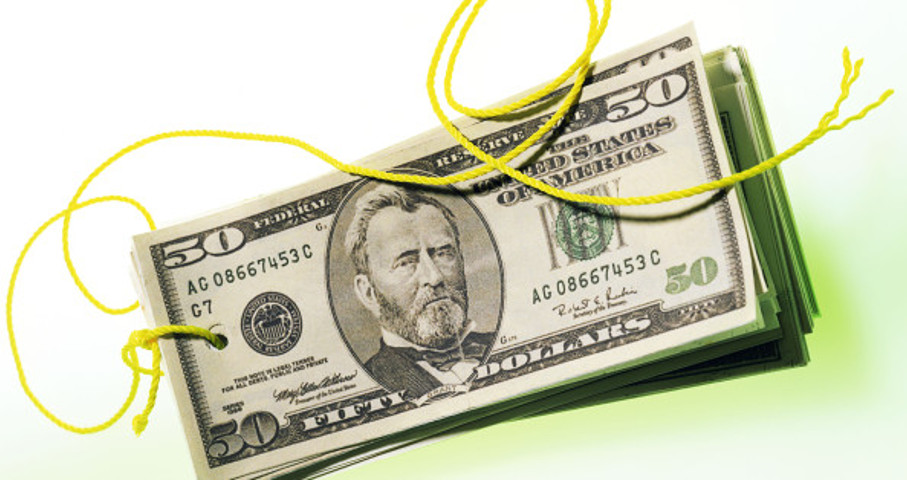 "Sign up now and get a 400% bonus up to 4,000." "Register today and get up to 1.5 BTC free." "Get a 100% unlimited match bonus when you sign up now!"
These are the types of exciting bonus offers which draw you in to online casinos and tempt you to hit the "Sign Up" button right away. If you have been gambling for some time now, you probably have accepted more than a few.
If you are a newbie to gambling online, though, you may not really know how these bonuses work. The thought of getting thousands of dollars free to play with sounds awesome, but you wonder if there really is such a thing as "free money."
Sure enough, if you do some research, you will find out very quickly that this free money has strings attached. Yes, the value of these bonuses is very real, but you do need to meet some requirements to claim it.
Confusion around bonuses can lead to complaints among gamblers who may not understand the complexities governing their use. It does not help that the terms for one bonus at any casino at may differ wildly from those at another.
The smartest thing to do is to read the bonus terms and conditions before you accept an offer. The questions below will guide your reading and help you to make sense of those terms. They will ensure that there are no gaps in your understanding so you know what you are agreeing to when you accept the bonus funds, this way you can enjoy your bonus money without any sort of needless confusion or hassles. Let's get started!
What type of bonus is this?
The first thing to check before saying "Yes" to a bonus offer is what kind of bonus it is. Some of the different types of bonuses you will encounter include
Match deposit sign-up bonuses
Match deposit returning customer bonuses
Rebates and cash back
No-deposit bonuses
Bitcoin Bonuses (i.e. bonuses which are only available if you choose to deposit in Bitcoin)
There are other types of bonuses as well, but those are some of the most common ones you will encounter.
If you are new to the site, you are probably accepting a sign-up bonus, also called a "Welcome Bonus". Most of these take the form of a percentage match of your initial deposit, but sometimes you might be offered a no-deposit bonus, free spins, or so forth instead.
Returning customers tend to be offered a lot more variety in terms of bonuses and promotions. Quite a few of our recommended online casinos offer different promotions every day of the week.
Knowing the type of bonus is very helpful, because once you are familiar with the different types, that will give you a basic framework of understanding concerning the bonus's likely terms and limitations.
What do I need to do in order to get the bonus?
Once you know what type of bonus you are looking at, you should have a better idea what you do and do not need to do in order to receive it.
If for example you are being offered a no-deposit bonus, you do not need to make a deposit in order to grab it. Instead, you probably just have to open your new account.
If on the other hand you are looking at a match bonus, by definition, that requires that you make a deposit. Otherwise there is nothing to match.
When and how will the bonus be credited to my account?
There can be some variations in terms of the timing when it comes to receiving your bonus. With a match deposit bonus, usually you will receive the full amount of the bonus funds all in one go.
Sometimes though, welcome bonuses are broken down into installments. For example, you might have a chance to get a 100% match bonus on your first three deposits up to $1,500.
Here is what you need to find out:
Does that means you get to make three deposits of $1,500, each with a 100% match, for a total of $4,500 in bonus funds?
or,
Does it mean that you can receive a 100% match on your first three deposits, adding up to no more than $1,500?
If it is the latter, your deposits might for example be:
Deposit 1: $500, for a $500 match
Deposit 2: $800, for an $800 match
Deposit 3: $500, for a $200 match,/li>
If you have misunderstood and believed that you would get up to $1,500 three separate times, obviously you would be quite annoyed when you only received $200 on your last deposit rather than $500.
The other thing to pay attention to when your funds are credited is how they are designated in your account balance.
In some situations, they might be denoted separately from your regular funds. You might see three numbers, the amount of your deposits, the bonus amount, and then a total.
In other cases, they could all wind up being lumped together in your account, so all you would see is the total. It would be up to you to figure out how much of that money is bonus funds at any point in time.
If the latter is the case, make sure to keep careful notes about your bonus money as well as your winnings so that you know how much of the money belongs to the casino and how much of it belongs to you.
What is the rollover requirement for the bonus?
One of the single most important things you can find out when you are checking out a bonus is the rollover requirement, also called the "turnover requirement."
This refers to how many times you need to "roll over" the funds you accepted before the casino considers them "your" money instead of "their" money.
Often, the amount is actually determined by adding together the bonus amount with your deposit amount, rather than just going by the bonus amount alone.
So you need to know both how many times you need to achieve the turnover, and how it is calculated.
Imagine for instance that you have deposited $100, and received a match bonus of $100.
You read in the terms that the bonus carries a 20x rollover requirement.
It is possible that means that you need to turn over $100 (the amount of the bonus) 20 times, for a total of $2,000.
But it is also possible that you need to turn over $200 (the amount of the bonus plus the amount of your deposit) 20 times, for a total of $4,000.
Obviously there is a big difference between $2,000 and $4,000. So if the requirement were $4,000 when you thought that it was only going to be $2,000, that would be very frustrating when you hit $2,000 and discovered you were only halfway through meeting the rollover requirement.
Reading the terms for the bonus carefully should inform you as to how the turnover amount is determined, but if you have questions, you can always ask a customer support agent.
Don't forget to
look here
for a current list of great bonuses for your personal Sportsbook
as well as here
for some fantastic Casino Bonuses.
What will happen if I withdraw my funds before I meet the requirement?
While you are learning about the rollover requirement for a bonus, your next question should be what to expect if you attempt to withdraw early.
There are quite a few possibilities here, such as:
Your bonus funds, winnings, and your deposit could be locked up in your gambling account. All may be impossible to withdraw.
You may be able to withdraw your deposit and a percentage of your winnings relative to the percentage of money in your account which you deposited.
You may only be able to withdraw your deposit, but not your bonus nor your winnings.
You could be able to withdraw a percentage of your winnings and a percentage of your bonus (less common) along with your deposit.
This is where the "strings" tend to be attached with bonus offers, so this is the section you should read with the utmost care in the terms and conditions.
It is not excessive for a casino to put some restrictions on withdrawals for customers who have yet to meet the bonus requirements, but it can go too far.
Tying up the bonus money itself makes sense. It is only being given to you on the basis that you are willing to meet the conditions to claim it.
Tying up winnings also on some level makes sense. Until the ownership of the bonus transfers to you completely, the money you have won with it also in theory is not really "your" money, at least not in its entirety.
A casino that ties up a deposit on the other hand has gone a bit far, at least in my opinion. You should be able to feel your cash is safe and accessible.
But ultimately this too is up to you to determine. What really matters is
That you know the bonus terms, and
That you feel comfortable with them. That is all there is to it.
Are there specific games I need to play in order for my gambling to count toward the rollover requirement?
Another frustration which can potentially occur with a bonus is when you think that you are working toward the rollover requirement, but you actually are not getting anywhere.
This usually happens when the bonus only can be used for certain games. Only those games count toward the turnover requirement.
You might see in the fine print that a bonus only applies to slots—or even just to particular slot games. If so, you can play baccarat all day long and not manage to put a dime toward the rollover requirement.
So check on this, and also find out whether your account allows you to easily track your progress toward the rollover requirement. Some sites make this possible.
Is there a cap on stake sizes when gambling with the bonus money?
Another bonus limitation which I have seen several times in recent months is a cap size on stakes. I have seen this on both casino and sports betting sites.
When a restriction like this is in place, bets up to a certain size count toward the rollover requirement, while larger bets do not, and in some cases, those larger bets may even void the entire bonus.
So if the stake cap is $20 for a bonus, and you stake $20 on a spin of the roulette wheel, that would count toward meeting the rollover.
But if you stake $21, that bet would not count toward the turnover. In some situations, it might also mean the bonus money will disappear from your account forever.
Missing something like this in the terms when you accept a bonus would be quite annoying, because there is a really good chance that you would violate the cap without having a clue what happened. Your bonus funds would simply be gone.
So be extra vigilant of this kind of term. Again, I have been seeing this with increasing frequency, so it seems to be a trend. We can expect to see it a lot more in the future.
Once I meet the requirement, can I withdraw the bonus?
Now, you might assume that after you have met a turnover requirement, you can withdraw your bonus. That is the whole point of meeting the requirement in the first place, right?
That is not always the case. Sometimes it might just mean you can withdraw your full winnings. The bonus on the other hand might never qualify for withdrawal.
Finding this out only in hindsight can be maddening, to say the least. Thinking you have money coming to you and then discovering that you do not can make you feel like you have been ripped off.
Nonetheless, if the terms stated clearly that this was going to happen, you were not ripped off. You simply did not pay attention.
If I cannot withdraw the bonus, what will happen to it?
If you do find out while reading the terms that a bonus can never be withdrawn, you might next want to check what the money's ultimate fate will be.
Any type of bonus which you can never withdraw is called "non-cashable." There are two main varieties of non-cashable bonuses, called "phantom" bonuses and "sticky" bonuses.
If you have a phantom bonus in your account, it quite literally will disappear at some point. Generally this will happen when you make a withdrawal after meeting the turnover requirement. Indeed, the bonus amount will be subtracted from the amount of that withdrawal.
The annoyance here is twofold. First of all, finding out you are not going to get to keep the bonus money is obviously irritating. Secondly, it can screw up your withdrawal schedule if you do not see it coming.
Maybe you need to withdraw exactly $1,000 from your casino account, and you need it in your regular bank account by a certain date. Perhaps you have a sudden expense to pay, and if you do not get the money out of your casino account in time to clear the bill, it will go to collections.
If a $500 phantom bonus is deducted from the $1,000 which you have attempted to withdraw, you will find yourself $500 short of the funds you need. By the time you get another withdrawal request processed, it may be too late to pay the bill.
Of course, if you are aware of the phantom bonus issue, you can plan ahead and prevent this kind of hassle from occurring.
Now let's talk about sticky bonuses. These are non-cashable bonuses which never go anywhere. They are part of your account balance forever. They "stick" to your casino account, thus their name.
These are less likely to inconvenience you on the level of phantom bonuses, but some gamblers may be annoyed constantly seeing a higher balance than they really possess.
You probably will not want to turn down a bonus just because it is a sticky or phantom one, but finding out beforehand that it is non-cashable and what will become of it will certainly make your life easier.
How many times can I use this bonus offer?
One more question which you should ask before you say "yes" to a promotional offer is "How many times can I use this?" Some bonuses are only available to use a single time, while others may be claimed repeatedly.
This is helpful to know about so that you can plan ahead and make the most of a bonus. If you will only get a 250% match one time on a single deposit, you may want to wait a little bit so you can make a larger deposit than you originally planned. That way you can enjoy more bonus money.
Another reason you should check this is so that you do not violate the bonus terms without meaning to. Most casinos do not let you open more than one household account, but let's say you are unaware of this policy.
Perhaps there is a bonus which may only be claimed a single time. You claim it, and then your roommate claims it on his account. The casino notices that the bonus has been claimed twice at the same IP address, and promptly either
strips you and/or your roommate of the bonus, or
closes either or both of your accounts
Of course, this probably would have eventually happened anyway. But what tipped the casino off to the fact that you had two accounts in one household was the suspected bonus abuse. Perhaps if you had not both tried to claim the bonus, you would have flown under the radar a little bit longer (maybe long enough for that roommate to move out or switch to gambling at another site).
On that note, one thing you should never do is actually open two accounts deliberately to claim such a bonus twice for yourself. Doing this is a fast way to get the ban hammer brought down on you. Play by the rules, and you will have plenty of opportunities as a loyal customer to take advantage of great offers.
You Now Know What Questions to Ask to Fully Understand a Bonus at an Online Casino
Once you have tracked down answers to all of the questions above regarding a bonus, you should know exactly what the conditions are for claiming it, using it, and (hopefully) withdrawing it.
This ensures that you can get the greatest value from your bonuses with the least amount of inconvenience. That way you have the best possible promotional experience at every online casino where you gamble.
Haven't found the best online casino bonuses yet? Take a look at these reviews. There are a load of current bonus offers listed for the taking!
Just Some Bonuses You Can Claim – See Above For Our Full List