GTBets Promotion: Simply Pick Your Favorite Team & Get Points

There are plenty of sportsbooks online these days as sports gambling has never been more popular. Not only can you find every sport to wager on, you can find any wager as well. Point spreads, moneylines, totals bets, futures bets. Whatever you are looking for is out there for you. That's why it's important to pick the correct sportsbook.
A sportsbook that not only offers all of your favorite sports but all of your favorite wagers but one that also has plenty of bonuses and promotions available to make using their sportsbook worth your while. Sign up bonuses, big game contests, and weekly promotions are commonplace so the trick is to find the best one for you.
GTBets definitely has one of the best sportsbooks online and run some pretty impressive promotions as well. The latest is their Favorite Team Promotion where they'll give your favorite team points every game guaranteeing the best line possible anywhere.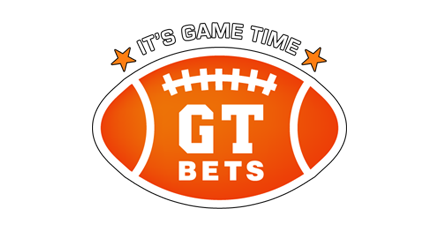 It's that simple. Free points on your favorite football or basketball teams during regular season. Follow the links from their promotions page and get signed in to the one-of-a-kind promotion.
This is how easy it is. All you do is choose your two favorite NFL and NCAA Football teams as well as your two favorite NBA and NCAA Basketball teams. Choose wisely though, as once you choose these teams you will not be allowed to change them for the entire season.
You will receive ½ point on every game for your two favorite NCAA Football and Basketball teams and ½ point on every game for your favorite NFL and NBA teams. So, for example, if your favorite team is the Pittsburgh Steelers and they are favored at -6, you'll get the line at -5.5. These adjusted lines for your favorite teams will show highlighted in yellow on the odds pages so they are easy for you to find.
The rules are as straightforward as signing up too. The promotion only alters regular season game spreads. The max bet on the adjusted line is $3000 for NCAA Football and $5000 for NFL. These are straight wagers only so no parlays, teasers, or if-bets and that's on full games only. No half bets or quarters. No totals bets either, just the point spreads.
Management reserves the right to suspend this promo for any account at any time. It's as easy as it gets. Your favorite teams will always get the best line out there. No other sportsbook has a promotion as good as this. And, to make it even more worth your while, GTBets has sign-up matching bonuses as well as reload bonuses. You can even collect a bonus by referring a friend.
We all wager on our favorite teams week in and week out as it is. A good wager is an informed wager after all and what team do you know better than they one you have followed religiously for years. Be sure to make GTBets the place you lay your wagers and take advantage of this very special offer.