Score Points With the Bovada Rewards Program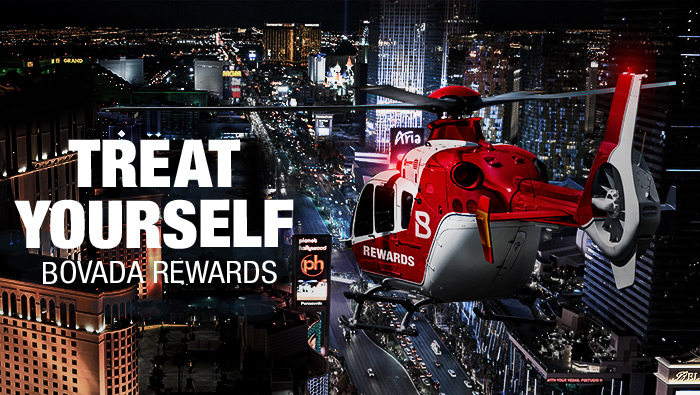 Bovada has long been one of the most popular and biggest online betting sites available. It comes complete with a sportsbook, horsebook, casino and poker rooms. Live Betting on sports as well as Live Dealers in the casino are available as well. Sleek and innovative, Bovada has invented or improved most aspects of online gambling over the years and this includes their breakthrough in rewarding customer loyalty with the best Rewards Program available anywhere online.
The Bovada Rewards Program is a tiered rewards program which allows you to earn cash back on all of your wagers. The more you play, the more you earn on the backend. It's as simple as that. Simply by joining Bovada you are enrolled into their reward program and instantly begin earning points. You are able to cash out at anytime and the cash outs are available immediately.
But how does it work exactly? How is this beneficial? Why is Bovada's Reward Program better than others? It is all actually very simple. Every wager you play on Bovada does two things in the Rewards Program. It increases your Reward Points and your Tier Points. The Reward Points are what you cash out. Those points are determined by a percentage of any loss you take on a wager.

Your Tier Points determine that percentage. So, the more you wager, the more tier points you receive and the higher the tier you climb. The higher the tier you reach, the higher the percentage of any loss you receive in your Reward Points. The higher your Reward Points you earn, the more cash you get back when you cash out. It is a great, straight-forward system available just for signing up and playing.
You can cash out whenever you like and it will never affect your Tier Points. Those will always accumulate as long as you are playing on Bovada so you are always earning. Other online gambling sites either do not have a rewards program or, if they do, they don't earn you much of anything for playing. On Bovada you earn no matter where you play. Whether in the sportsbook or the casino, at the track or in the poker room. Your points are accumulating no matter where you play.
Bovada brings everything you want in an online gambling site together in such an easy way. The welcome bonuses, the reloading bonuses, the promotions on big events, and, of course, the Rewards Program only accentuate the top of the line gambling experience readily available. All the sports from all over the world are all available.
All of the wagers you can ask for with teasers, parlays, futures, and props are all available. Plus, you are able to earn while you play with a Reward Program designed to compensate loyal customers simply for placing a wager. Bovada has always led the way on new innovations so expect to see more reward programs become available but don't expect that they will never be as good as with Bovada.