The NFL is huge for the gambling world every year and this year's no different.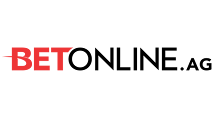 Over at BetOnline, you'd better believe that it's an absolute monster!
If you would like to just jump right on over to our BetOnline Promos Page to see everything they currently have to offer, just click on this link here, updated at least once a week! You really should go and check them out, at this time there is a total of 35 different promotions to go through and see what really grabs you!
Among said promotions, right now you could get yourself a 50% Bonus of up to $1,000 on your first deposit!
Up to $1,000 On Your First Deposit
First off we'll talk about this $1,000 Welcome Bonus to make sure that you really boost up your bankroll to get started off right.
To use this promotion you will need to make your deposit with the code BOL1000. Once again, this is for those customers that have not made a deposit yet, once you have made a deposit, even if you didn't take any bonus, the option for this one is gone!
Don't forget to check out all of the Terms and Conditions to make sure that you're willing to live by them as well as make sure that you follow all of the rules to ensure that you get your money!
And speaking of those rules, here are the fine details that you need to be aware of:
To get this bonus you must deposit at least$50.
You will only get this on your first qualifying deposit.
You cannot deposit with Skrill or Neteller with this.
The maximum amount you can get with this is a bonus of $1,000.
To use this, you must use the promo code BET1000 while making your deposit.
You must use any Free Plays already in your account before you are able to claim any new Free Plays.
The Free Plays that you'll get from this are only for the sportsbook. You may not use them in the Casino, Racebook, Poker Room, or Live Betting.
There is a 10x rollover requirement associated with this.
$25 Free Play On Your First Live Bet
Now that your account is created and you've taken advantage of that Bonus, you've got some gambling to do! Let's talk about this now!
Maybe you have thought about doing some betting on Live Games and really getting into the action as it unfolds right in front of you!
Maybe you haven't thought about it but you are now! Now is the time to do it while you've got the chance to try it out with no risk to you! Here is how you would do that:
First, head on over to BetOnline to create your account. Make sure that you use your real, legal information so that if you win you are able to pull your money!
Next, make a deposit with the BetOnline cashier. Again, use the code BOL1000 to get yourself that Welcome Bonus of $1,000.
Now you're ready to do some betting and take advantage of that $25 Live Betting Free Play! With this you'll get up to $25 back if your first bet loses!
Place a $25 Live Bet using your own money. If your bet wins, congratulations! You're already coming up ahead and the following steps don't pertain to you anymore! But if this bet loses, it'll be okay! Keep up with the steps here.
Now, if you took a loss on that first Live Bet, just send an email to freeplay@betonline.ag with your account number (given to you at registration) and the ticket number you want to be refunded within 24 hours after completion of the event you gambled on. Make sure that you put "$25 Live Free Bet" in the subject line of this email.
Once BetOnline gets your email, they'll place the $25 Free Play into your account within 48 hours!
And with that, you're good to go!
There are some quick Terms you should be aware of here just to make sure that you're following the rules:
This $25 Free Play is good on your FIRST ever bet placed in BetOnline's Live Betting software.
If your Live Bet was a winner, you are not eligible for the $25 Free Play.
You are able to bet more than $25 if you would like however $25 is the maximum refund. For example, if you were to bet $30 and it loses, you'll still only get $25 back.
There is a 6x rollover requirement associated with your $25 Free Play.
All Free Plays expire 30 days after receiving unless otherwise stated. At the end of the 30 day mark, any unused Free Plays will disappear from your account.
Only one $25 Free Play refund is allowed per account, computer, IP address, or physical address.
Any of BetOnline's other Terms and Conditions will still be in place.
Now if you were to look around and look deep, you may see that there are other sportsbooks that offer free bonuses like this, but BetOnline is one of the long-time best! Our homepage has all of the reputable ones listed there, if you would like to go and check that out click on this link.