Best Superbowl Promotions and Bets 2013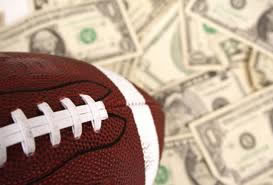 With Superbowl XLVII just around the corner the question that most sportsbetting gurus want to know is "Where am I going to get the Best Superbowl Promotions?" Well, stop your hunt and read below – we think we've got that answers for you that will get you betting in no time at all. It may be a bit early for the top sportbooks to dish out their NFL bonuses but you know as well as I do – once they dish them out we will get this page updated with the current information so you can be well on your way to winning!
Last Updated 1/17/13
Here's a glance at the Superbowl 2013 Schedule

 Current NFL Bonuses and Promotions Available

Sportsbook –

With Superboxl XLVII around the corner use promo code SPORTS25 for 25% cash bonus to $250. Head to Sportsbook.com to grab the details and snag the bonus.

Refer a Friend – Free bets equivalent to 50% of their (your friend) first deposit

Bovada – Get 50% Free Bet bonus up to $250. You only get this on your first deposit so you cannot make multiple initial deposits. Head to Bovada.lv now to sign up.

Bookmaker –

Bookmaker Bonus Code AMPNFL *new for NFL 2013 Betting Season! will get you $500 Bonus Match at 20%
The 15% New Player Bonus will be given to you with a deposit of $300 or more when you sign up. Bookmaker.eu has the details you need to catch this deal!

Betonline –

*NEW* Limited Time For NFL Betting 2013 – 50% Free Play Deposit Bonus with promo code 50PLAY
Up to $900 of 25% Free Play Reload Bonuses
Use promo code TXBONUS for the 25% reload bonus
Use promo code CCBONUS for the 15% deposit bonus utilizing credit cards
Check these promotions out today at Betonline.com!

Sportsbetting – Offers a 25% bonus for life guarantee. This bonus is worth a second look at Sportsbetting.ag.

Justbet.cx –

JustBet.cx has a 100% Free Play Bonus with our promo code CANDY
Pro Football bets only on games starting January 5th, 2013 through to January 27th, 2013 – $5000 Pro Football Playoff Contest
Check out the Pro Football Playoff Contest before time runs out at Justbet.cx
Check out these YouTube vids for a refresher on what an exhilarating football season 2012-2013 was:

That's what we call a blitz – Baby!!!

The hits just keep on coming!