2012 NFL Betting Preview: NFC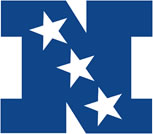 In February of 2012, the Super Bowl winner came to a team out of the NFC. In 2012 – 2013, the NFC would like to make a repeat of that and come away with another title. It's going to be a fun year within the NFC, with all the divisions having a chance at being very close. The Green Bay Packers are looking to get back to the Super Bowl after winning it in February of 2011. They are once again the favorite to win the NFC this year as well. See our 2012 AFC betting preview here.
Let's take a look at all four of the divisions:
Before checking out the NFC 2012 Betting Preview find a top football betting site to bet at now!
NFC East:
Philadelphia Eagles +125 – Andy Reid and the Eagles are the top choice to come away with a division that is always full of drama. The Eagles will return Michael Vick to the quarterback position. Last season, the Eagles started 4-8, only to win their final four games and make things interesting. Philadelphia look for a big season out of running back LeSean McCoy.
New York Giants +175 – the defending Super Bowl champions are once again going to be overlooked when it comes to contenders. Eli Manning now has Super Bowl rings under his belt as the play caller. New York would like to improve their running game, which ranked dead last during the 2011 – 2012 regular season.
Dallas Cowboys +250 – Tony Romo and the Cowboys will once again be underdogs coming into the season. Dallas finished last season at .500. The Cowboys hope a full pre-season will give them a chance to prepare for the start of the season, which includes two road games.
Washington Redskins +775 – Robert Griffin III may get an opportunity to start in Washington, but the Redskins are several years away from contending. The role of Washington will be to play spoiler in 2012. Washington comes into mid-July without a deal for their top draft choice out of Baylor. That will need to get solved soon if he wants to play right away.
The Eagles are the likely choice here. Andy Reid's teams are always tough to predict, but if they stay healthy enough, they should win this division. It's going to be important for Philadelphia to not drop in as deep of a hole as last season. The Giants and Cowboys will certainly make a push to the division, but top choice here has got to be Philadelphia. We will bet Philadelphia +125 to win the NFC East.
NFC West:
San Francisco 49ers -510 – The 49ers have a lot of pressure coming into this season. Last year, San Francisco flew in under the radar and advanced deep into the postseason. This year, they are expected not only to dominate the NFC West, but many have them getting back to the NFC title game. That may be a tough task for a team that is still pretty young. Look for San Francisco to once again run the table in divisional games.
Seattle Seahawks +485 – Pete Carroll and the Seahawks just so happened to fall as the second choice in this division. Seattle lost their final two games a season ago, which kept them from finishing .500 or better. Two years ago, the Seahawks won a postseason game. Seattle may be turning to a new quarterback in Matt Flynn.
Arizona Cardinals +790 – Larry Fitzgerald continues to be one of the top recievers in all of football. That in itself could keep the Cardinals as a threat in divisional play. Many expect Kevin Kolb to be the starting quarterback, but there will certainly be a training camp battle going on. If Arizona can get some improved running game, they have a shot at getting back to the .500 mark.
St. Louis Rams +990 – The Rams are under new leadership. That in itself has some divisional folks worried. Jeff Fisher is a great football coach, and has re-assembled his roster from a season ago. Steven Jackson is always a threat as the top running back, while Sam Bradford is still looking for that break-out season. Look for the Rams defense to be much improved from a season ago.
For those that are just simply picking the winner of this division – it's too risky to pick anyone but the San Francisco 49ers. The 49ers are clearly the best team in this division. The odds makers certainly agree with that. If you are looking to make money off this division – San Francisco is probably not the way to go. Any of the other three teams have a low risk, low reward possibility, if you bet low. With our money, we are going to put a small amount of money down on the St. Louis Rams, in hopes of some Jeff Fisher magic in the Gateway City. In our brain – we are picking San Francisco.
NFC South:
Atlanta Falcons +105 – Matt Ryan and the Falcons once again look to be in a dog fight with the Saints for divisional supremacy. The Falcons have the "less drama" factor going for them, but may be a tad less talented. Atlanta hopes to get into the postseason, and break their nasty streak of losing postseason games.
New Orleans Saints +105 – The Saints have a ton of off the field drama going on. If they can get that solved, and adjust to their temporary new head coach – they can win the division. New Orleans just made a huge investment in quarterback Drew Brees, now it's time for his line to protect him. If the Saints quarterback stays healthy, look for them to win this division.
Carolina Panthers +550 – The Panthers came together last season with a very loud 6-10 record. Many would have thought they performed better after all the Cam Newton coverage. While Newton had a solid season, the rest of the team continued to show holes. Look for a few of those holes to be patched up, but in the end, Carolina still is a just a notch below the Falcons and Saints.
Tampa Bay Buccaneers +1200 – The Buccaneers were one of the biggest disappointments last season. Tampa Bay had a terrible time running the football, and at times could not stop anyone on defense. The Buccaneers start the season with Carolina, and then head on the road for two straight. It'll be interesting to see how they start the season.
Our money here is on the New Orleans Saints. Sure, it could be an interesting start – with the suspensions, and the coaching change, but in the end – they have the best talent. It was a great idea for the Saints to sign Brees long term, before training camp started, that way he gets all his early season reps. We will take New Orleans +105 to win this division.
NFC North:
Green Bay Packers -410 – Much like San Francisco, oddsmakers do not see any way Green Bay will not win this division. Frankly, we agree. Aaron Rodgers needs to stay healthy, but the Packers line is good enough to protect him. Green Bay is just a season removed from winning the Super Bowl, so experience is still on their side.
Chicago Bears +460 – This is a tough team to figure out. Jay Cutler finally got a guy he can consistently throw to in Brandon Marshall. Can Matt Forte stay healthy? What kind of offense will Lovie Smith run? Those are the few questions Chicago fans have. The Bears have the ability to hang with the likes of Green Bay, but consistency is the key.
Detroit Lions +460 – Matthew Stafford and Calvin Johnson would love nothing more than to continue from the upswing of a season ago. If they continue to improve the motor city will get a team that could contend for a Super Bowl in the next year or two. That is a long line of if's. Jim Schwartz number one goal has to be; get his team under control for this season. This was a team that was marred with dumb penalties all last season.
Minnesota Vikings +2000 – The Vikings have the worst odds to win the division in all of the NFC. Adrian Peterson hopes to be healthy once the season rolls around, but now trouble with the law has question marks swirling over him. There is just not a lot of talent around AP in Minnesota.
Despite it being terrible odds – we have got to go with the Green Bay Packers in this division. Sure, a $410 bet would only garner you $100 in return; but in our mind there is no other team in that division worthy of putting a gamble on.
The NFC will certainly be interesting. While we feel like Philadelphia, San Francisco, Green Bay and New Orleans will win their division, we have Atlanta and Dallas getting to the postseason as well. That leaves out the defending Super Bowl champions and also places just one team in from the NFC North. In the end, we like Green Bay to host the Philadelphia Eagles in the NFC title game. Our pick, much like most of the world will be to win the NFC is the Green Bay Packers. Green Bay is given +280 odds to get to the Super Bowl in 2013. Here are all the odds to win the NFC:
Odds to Win NFC:
• Packers +280
• 49ers +525
• Eagles +525
• Saints +725
• Falcons +1000
• Giants +1000
• Bears +1200
• Cowboys +1200
• Lions +1200
• Panthers +2000
• Seahawks +2000
• Cardinals +2500
• Redskins +2000
• Rams +4000
• Buccaneers +4000
• Vikings +5000
Thank you to Bookmaker for the divisional odds, and also to win the NFC. It should be a fun year in the National Football League. Good luck with all your betting!
Head to Bookmaker.eu today to place your NFC football bets!