Wild Casino Promo Codes – February 2023
Wild Casino Promo Codes. You want some of these bad boys, 'cause we've got them right here!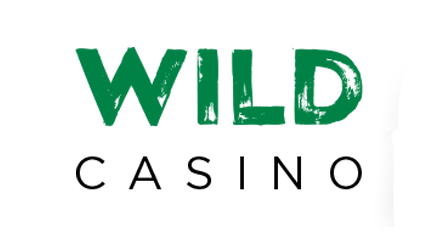 Now, don't be fooled! Most of you come around looking for codes for the greatest Sportsbooks around, and Wild Casino gets it's name from the fact that it is just a casino. You will not find a Sportsbook here.
What you will find however is a great Casino that is run by the same people that run not only BetOnline, but Sportsbetting.ag as well. You can click on either of those names to learn more about those incredible Sportsbooks on their own.
As for Wild Casino, as we said, we've got your codes and while this isn't a full on review page, we still would like to tell you a little bit about them!
Screenshots
Perhaps most importantly for the readers here in the US is that yes, Wild Casino absolutely accepts players from the US. They do not have a list of any excluded states or anything of the sort so you'll want to check out your own local laws.
While Wild Casino does accept more traditional forms of payment for deposits, (see "Deposit Methods", just to the right), they are bitcoin heavy, and like most sites you'll find some of the best offers and promotions under this category.
You'll also find all of the usual Casino fair here, such as different types of blackjack, table games, video poker, a Live Dealer Casino, and a whole mess of slots, many of which you will not find at other Online Casinos.
But enough talk about all of that. Let's go ahead and get into what you really need to know about, those sweet, sweet bonus codes and promotions!
My personal vote toward the best one is the Up To $9,000 in Welcome Money for the crypto users out there, but make sure you check them all of the Wild Casino Promo Codes we have for you!
Scroll on Down for the Greatest Wild Casino Promo Codes
Up to $9000 in Welcome Bonus (crypto)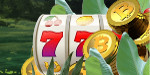 You'll want to pay attention to this one here if you happen to be a crypto lover!
Okay, maybe you don't have to love it, but you have to at least use crypto if you want to take advantage of this one and get yourself up to $9000 in Welcome Money!
There is actually two codes you'll need to take full advantage of this one.
Just use the code CRYPTO300 on your first crypto deposit and receive a
300% Match all the way up to $3000!
After using that code, you'll want the code CRYPTO150 on your next 4 deposits, all of which will be matched 150% up to $1500!
That gives you your total of $9,000 to go nuts and spin the night away! Or poker. Or Blackjack. You know. Whatever you're into.
This bonus was published on July 8, 2022
Up to $5,000 Welcome Bonus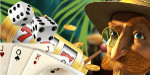 There's a fantastic $5,000 up for grabs for you when you join Wild Casino, but you've got to use more than one code to obtain all of it!
Firstly, with your first deposit at Wild, use the code WILD250 to get yourself a 250% Match of up to $1,000 with this deposit.
You only get to use that code once and one time only, so make it worth it!
After using that, you can then use the code WILD100 for a 100% up to $1,000 on your next 4 deposits, giving you a grand total of $5,000!
This bonus was published on November 20, 2019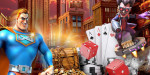 The 10% Weekly Rebate over at WildCasino will help you get back in the action, for when the reels don't spin your way!
Enjoy any of your favorite games between Monday and Thursday, and if you finish the week with a losing record, Wild will credit you with 10% of your losses up to $250 as a Bonus, so you can get back to spinning and winning!
The Terms & Conditions according to their page:
The Live Casino is excluded from this promotion and any losses incurred in the Live Casino will not contribute to this promotion.
10% Weekly Rebate is calculated each week based on play between 12:01 am ET Monday and 11:59 pm ET Thursday.
Rebate will be automatically issued as bonus funds on Friday of each week.
Rebate bonus funds are valid for seven (7) days after the bonus funds are added to the player's account. If the player does not use the bonus in the allotted timeframe, these funds will be forfeited.
The rebate is calculated on cash losses only.
The minimum loss required for the rebate bonus is $1,000.
The maximum rebate bonus is $250.
This bonus was published on March 4, 2021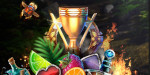 It seems as though just about everyone has their own Game of the Week, so what is it that makes it so you should be playing it over at Wild Casino?
Well, you'll then have the chance to win 1 of 10 Weekly $500 Bonuses!
Every week Wild Casino will be featuring a different slot game and all you have to do is play 100 spins between Monday and Thursday.
You'll get an extra entry for every additional 100 spins every week, so keep spinning for the best chances at a prize.
The bonuses get issued every Friday, just in time for the weekend!
The Game of the Week for February 6th is Goals of Glory.
There's really only one way to get at these extra prizes, may as well go and claim some for doing what you love anyway!
This bonus was published on February 6, 2023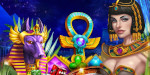 It's back!
What's back? you may be asking…
Only one of the best Reload Promos around!
Turbo Tuesdays is back over at the Wild Casino!
If you need to top off your account over at Wild, there's really not much of a better time to do it than on a Tuesday!
Just use the code "WCTOPUP" while making your deposit of at least $50 and Wild Casino will hook you up with another $50 to get you back in the game!
You are also able to use this Three Times every Tuesday!
This bonus was published on September 6, 2022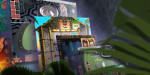 Need a way to escape the boredom of work in the middle of the week?
Wild Casino will have you all covered with their Middle of the Week Hump Day Special!
Make yourself some deposit action on a Wednesday and get rewarded quite nicely!
Just use one of the following 2 codes when making your deposit, and make sure to deposit the correct amount for whatever works for you!
Deposit $30-$149 and use the code HUMP1 for a 25% Match of up to $250, or
Deposit $150 or more and use the code HUMP2 for a 50% Match of up to $250!
This bonus was published on December 27, 2019
Are you ready for The Ultimate Spin-Off, 'cause this is one for the books!
It's easy to earn an invitation to Wild Casino's Weekly $5,000 Cash Slots Tournament.
Yes, you read that right – CASH!
Play on at least 4 different days during the week, Monday to Sunday, and generate $4,000 or more in total handle.
All of the qualifying players will receive an email invite on the following Monday for that night's tournament.
The tournament takes place every Monday from 6:00 pm EST to 11:59 pm EST.
Here are the Cash Prizes up for grabs:
1st – $1,000
2nd – $750
3rd & 4th – $500
5th through 9th – $250
10th through 14th – $100
15th through 24th – $50
With so much to win there's no reason not to play!
Join up and get spinning!
This bonus was published on September 6, 2022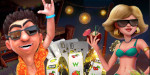 Some say that your Sunday should be full of rest and getting yourself ready for the week ahead, but then there are some that would disagree.
Wild Casino are some the latter!
Over at the Wild Casino you can get yourself an amazing 50% Bonus of your deposit up to $500!
Just use the code WCSUNFUN and you can get in on that!
It should go without saying, but this here code can only be used on Sundays!
Want some more awesome news to go along with this one?
You can use it Multiple Times on Sundays, getting yourself all kinds of extra dough!
There is a 35x rollover attached to this one as well as a minimum requirement of $100 on each deposit.
It may be a "day of rest", but that doesn't mean that you can't have some fun as well!
This bonus was published on September 6, 2022
$1,000,000 in Monthly Prizes
With Wild Casino's Daily Tournaments, they're giving away over $1,000,000 in tournament prizes every single month!
There's $35,000 up for grabs Every Day, and 2 daily free entry tournaments, so make sure you keep coming back to play for a piece of the prize!
Whether you prefer Slots, Blackjack or Roulette, there's something for you to join 24 hours a day, 7 days a week.
Just click on the schedule below to get in on the competition: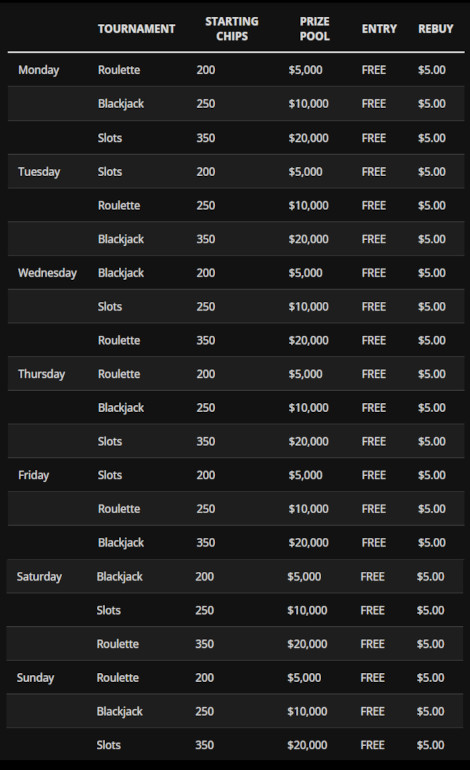 This bonus was published on December 2, 2021
Diamond 7's Progressive Jackpot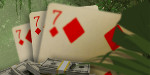 If you're thinking about heading over to Wild Casino to get in on their Live Dealer Blackjack action, you may as well get in on this!
When you are playing the Live Dealer option, (live dealer only, not video blackjack) you will have the option to wager an additional $1 side bet toward this Progressive Jackpot!
Opt in with that side bet and the possible following prizes can be won!
The Grand Prize – 3 Diamond 7's wins the Jackpot!
Middle Prize – 3 Red 7's wins $1000!
Mini Prize – 3 of Any 7's wins $100
At only a buck a pop it's kind of silly not to buy into this!
This bonus was published on November 21, 2019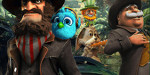 If you end up having a good time over at Wild Casino, and we're pretty sure that you will, why not make some extra cash?
Usually this promotion you would get 200% of your friends initial deposit up to $200.
For the time being, and we just don't know when this will be over, that has become a 300% Bonus of up to $300!
You can still also do this just as many times as you would like, so invite everyone you know and make all the extra money you want!
This bonus was published on September 16, 2021
If you're anything like us, there are a few things you look for in any Casino or Sportsbook.
Knowing that your money is safe
Knowing that when you win, you will get paid
Knowing that if we get bored of the usual fan-fare, there's something a little different being offered

With all of those things listed that Wild Casino offers, can you think of any reason to not go and take them out for a while?